I was gifted a Mystery Gift Box for review, all words and opinions are my own.
The Mystery Gift Box Review: We are living increasingly busier and more stressful lives. I very rarely get the chance to physically go shopping. At the weekend I try to do things with the boys and going round the shops is not their idea of fun. Even my internet shopping has taken a significant nose dive since I started writing. I just don't have the time. Yet there are still times when I need to shop. Essential school wear for the boys or gifts for loved ones being at the top of the list. So when The Mystery Gift Box got in contact and asked if I would like to try out one of their gift boxes I of course said yes.
I was intrigued to see if it would solve my shopping problem. The Mystery Gift Box is a family run business based in Milton Keynes. Their promises are simple. A box full of great on trend products which will be worth more money than the cost of the box. I opted for the £50 Mothers Day Mystery Gift Box. You can even choose to theme your box if you would like. They are currently offering both a gin and a pamper box option. Next you choose how much you would like to spend. The option will vary depending on the type of box chosen but for the complete surprise option you can choose from £25 to £100. Its even possible to request wrapping for £5 extra.
I really like that they are able to completely tailor the contents. So if you were to order more than one box of the same type then they would ensure all the items were different. There is even the option for a regular gift box subscription. Where you can elect to receive or gift a box monthly, bi monthly or quarterly. The same promise applies different gifts each time.
I was impressed with how quickly the box arrived. They include signed for second class post free with delivery. You can opt for first class if required. Coming wrapped with coordinating ribbon and shredded tissue paper I was excited to see what was included. Although so were the boys…
After a lot of excitement of opening the gifts. Inside there was a beautiful decorated gin glass with pink and purple flowers. Artisan double salted popcorn which may have already been eaten. A chocolate brownie pizza, a pretty mum heart plaque and a prosecco and clementine candle. For some me time theres also a sheet face mask which I have never tried before and a selection of bath melts.
I was very impressed with the range of items as they have covered something for every taste. Many of the items can be used together and are also consumable which is something I do look for. The wrapping really added something to the experience and I feel that you definitely get value for money.
The Mystery Gift Box Company also have a whole host of other gifting options. Including gifts for him, birthday gift boxes, tech and gaget gifts box, Harry Potter gift box, Flamingo gift box and also a Star Wars option to name a few. Its even possible to tailor your box by choosing the sorts of items you would like included. If you would like to try out The Mystery Gift Box then head over to their website. Or you can enter our giveaway below to receive your own Mothers Day Gift Box worth £50. To enter please use the gleam application below and please note the T&Cs.
Mothers Day Mystery Gift Box worth £50

Competition is open to residents of the UK aged 18 and over
There is no cash alternative offered
The winner will be drawn at random and will receive a £50 Mystery Gift Box
The giveaway will close on the 31st March at midnight, the winner will be notified through Twitter
The Winner will be asked to provide an email address and full postal address
I have some other giveaways running at the moment so please check them out in the Blog Giveaways Page above.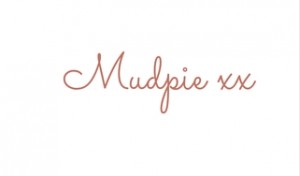 If you've liked this post please follow me on my social media channels:
Mudpie Fridays: Twitter | Instagram | Facebook | Pinterest |LinkedIn