Going on a statue hunt in Brussels
How to find the Manneken Pis Brussels: One of the things I really wanted to do when we visited Brussels was to see the the famous peeing statue. The Manneken Pis. It wasn't until I started to research it did I realise that there were three different peeing statues. Of course Monkey being six he thought the whole idea was hilarious and wanted to find them all. We decided to do this on our second full day and had earmarked an hour to do it. However what I hadn't expected was that google maps would stop working. I can only guess it is because the buildings are so high but it sent up on a merry goose chase. It made what should have been a lot of fun difficult since we ended up walking in the wrong direction constantly. So I am writing this to help other unwitting holiday makers.
Jeanneke Pis
Impasse de la Fidélité 10, 1000 Bruxelles
We started our journey looking for Jeanneke Pis which the little girl. On route we accidentally stumbled upon the 'cafe' to try out Belgium Beer – Delirium Cafe. We decided to stop for a quick drink and to allow the boys to rest their feet. As we were sitting down we noticed the crowd of people outside and thats when we saw her. She is behind iron bars to stop vandalism and a lot smaller than imagined. Our next stop was the Manneken Pis.
Directions to Manneken Pis from Jeanneke Pis (550m 7 minutes walking)
Walk

south-west

on

Impasse de la Fidélité

towards

Rue des Bouchers (36m)

Turn

right

onto

Rue des Bouchers (30m)

Turn

left

onto

Rue de

Greepstraat (96m)

Turn

right

onto 

Grasmarkt Straat (46m)

Turn

left

onto

Rue de

Taborastraat (78m)

Continue onto

Rue du

Zuidstraat (290m) on the left 
Manneken Pis
Rue du Zuidstraat, 1000 Bruxelles
I already knew that the Manneken Pis was on the small side. But I didn't anticipate that he was also quite high up and again surrounded by bars. A popular tourist spot there are a number of waffle shops nearby which looked delicious. There was also a lot of souvenirs in the shape of the statue. When we visited he was not wearing any costumes although they do tend to dress him up on a regular basis.
Directions to Zinneke Pis from Manneken Pis (700m 8 minutes walking)
Walk

south-west

on

Rue du Midi 

towards

Rue des Grands Carmes

(

21 m)

Turn

right

onto

Rue des Grands Carmes (

69 m)

Turn

left

onto

Rue du Marché au Charbon (100m)

Turn

right

onto

Place Fontainas (53m)

Place Fontainas

turns slightly

right 

and becomes

Rue de la Grande (170m)

Turn

left

onto

Rue des Riches Claires (70m)

Turn

right

onto

Rue Saint-Christophe (200m)

Turn

right

onto

Rue des Chartreux (7m) on the left
Zinneke Pis
Rue des Chartreux 35, 1000 Bruxelles
This is Monkey's favourite one. Partly I think because you can actually get close to it. Although this does mean its been vandalised. When we visited it was popular with walking tour guides which means you may need to wait for a little while to get close to the statue for photos.
So something that should have taken at most around forty minutes with the kids ended up taking us around an hour and twenty. I hope that these steps will help you do it a lot quicker. If you would like some other ideas of things to do with kinds in Brussels then you can read about what we got up to over here – 11 things to do in Brussels with a 2 & 6 year old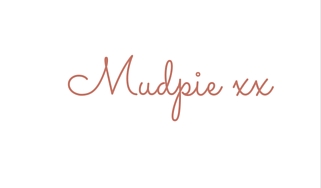 If you've liked this post please follow me on my social media channels:
Mudpie Fridays: YouTube | Twitter | Instagram | Facebook | Pinterest | LinkedIn