This post is written in collaboration with Simply Be, I was gifted the clothing in this post for this review.
Like many thirty plus something mums I know Ive lost a bit of myself. At the same time I have gained purpose, lived (and continue to live) the emotional rollercoaster of parenthood, found patience I didn't know I had and seen the world through the boys eyes, full of wonder. I wouldn't change it. But then on the commuter into London I often look at younger versions of myself. Hair all in the right place, manicured nails, a light dusting of makeup, work clothes which are ironed and smart. Not covered in snot. Heels. Lost in a book or making plans for the weekend. If I am being honest with myself I am a little jealous.
I would never change the boys. Ever. Yet somehow in the balancing act of parenthood and career girl I have lost a little bit of me. With a big birthday this year I want to start paying a little bit more attention to myself. I am saying no more and I am already starting to reduce my workload down outside of my 9-5. I am dutifully taking a supplement, paying more attention to my skin. Trying to drink more water and eat less crap. Although I still have a very sweet tooth. So next on the list is to try to find my way back to some sort of style. Outside of work I have a mum wardrobe of skinny, ankle boots and sweatshirts. Thats about it.. I have no idea what is in my wardrobe anymore or have the ability to put an outfit together outside my essentials.
Thats where Simply Be come in. High street shopping with a young family in tow is a no no. Its something I have consciously stayed away from. I did try it once but it ended in tears, theirs and mine! Simply Be makes shopping so easy. I had no idea that they offered so many different brands as well as their own online. The list includes some of my favourites including Oasis and Monsoon plus some others which I had not heard of before such as Joanna Hope.
Trying to get away from my mum uniform I tired to choose a number of different looks to correspond with all the different roles I have to juggle. Firstly I opted for skinny black jeans and a sweatshirt. Keeping within my comfort zone! The Chloe high waisted skinny jean that comes in a whole host of different colours is very flattering. Extremely easy to wear, when teamed with the neon pink leopard print sweatshirt it instantly updates two of my staples. Perfect for a family get together and easy to wear around the boys. However what I really wanted to do was to take some small steps towards finding myself again. This maxi dress from Joe Bloggs will be ideal for our planned adventures. With a built in slip the flower and bird pattern is bright and eye catching. It has mid length sleeves which I need to keep the sun off of my skin. I will be teaming it with my rose pink sandals and a tan saddle bag.
Although Hubby and I don't to get to go out much on our own. I do like to dress up when I get the option. Animal print maybe all the rage but I have been looking for the right pleated skirt to add to my wardrobe. Simply Be had this maxi length one from Elvi which a thick elasticated waist band in brown tones. Making it extremely versatile. I have tended to pair it with a black top so far but also think it would work well with a white shire or a tan jumper.
Looking for alternatives to jeans I settled on a light cord navy shirt dress from Oasis. Having concessions is such a bonus and something that I look for. I have been wearing a short pair of sheepskin boots with thick brown tights.
The final outfit was something for work. Quite often I need to attend a black tie do. Yet I think I have probably worn the same if not similar dress several years on the trot. Unaware of Joanna Hope before I shopped with Simply Be I am now going to be looking out for the brand. This photo does not do the dress justice. Simple at the top with a thick gold zip down the back, the bottom opens into a calf mid fishtail hem perfect with high black heels.
I will definitely be using Simply Be again in the future. With so much choice you are sure to find something that meets your needs. As for me it gets me one step closer to paying a little more attention to myself.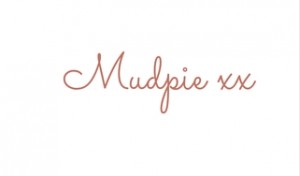 If you've liked this post please follow me on my social media channels:
Mudpie Fridays: Twitter | Instagram | Facebook | Pinterest | LinkedIn