Its been another busy week in the Mudpie Fridays household, if you want to see what we got up to last week you can see it here – Our Adventures in Pictures: 365 Week 11 2019.
Saturday 16th March – Day 75
The weather was horrid today so much so that we decided to stay in. Instead getting some chores done. Including hanging our new picture in the front room which I am really happy with. We seem to be hanging a lot of pictures at the moment! I also threw out some more clothes and pillows. I wanted to get some more blog work done than I actually did. I am trying my hardest to stay on top of work this year and be a little proactive. The only photos I managed today were for a review piece. The boys had to open up some gifts for me which they enjoyed!
Sunday 17th March – Day 76
After spending yesterday inside, we spent most of todays out. First thing we went to the inflatable play area which I took Kipper to a few weeks ago. I had promised Monkey that I would take him a while ago. After a very hectic hour we then headed to the woods to run off even more energy. We spent a good couple of hours doing nothing other than exploring our surroundings. I always like to see how the boys can keep themselves entertained with a few sticks and leaves. They would have stayed for a lot longer if given the chance. Its reminded me that we should really make more time to do this. Especially as its free.
Monday 18th March – Day 77
Pretty much a normal work and school day today. Managed to get a couple of things ticked off my to do list and some planning for the next couple of months. I have some difficult decisions to make this week so I have been cheering myself up flicking through a new book. Pretty City London. When I brought it I didn't realise it was an instagram book. To be honest that did put me off initially I have definitely fallen out of love with the gram recently. Its such hard work to get anything back. Which means I am now only posting a couple of times a week and I think that makes it worse in a way.
Tuesday 19th March – Day 78
After school and work today we did something a little different and went to the theatre to watch Room on the Broom. It was the first time Kipper had ever been to the theatre. His little face was mesmerised all throughout. I did wonder if it would be able to keep his attention all the way through but he did really well. I took Monkey on his own around a similar age.
Wednesday 20th March – Day 79
Today I had a hospital appointment at the skin clinic to make sure some suspicious moles we okay. I got a full bill of heath and the consultant also gave me a once over to make sure there weren't any more. I am doing all the right things but its important I continue to pay attention. In the evening I had a school trustee meeting.
Thursday 21st March – Day 80
Today didn't quite go to plan, although I did manage to tick a lot off of my corporate to do list. We are getting to the end of some pretty big changes at work which have been a bit of a rollercoaster. I won't go into details here but its good to understand what our future now looks like and get stuck back into everything.
Friday 22nd March – Day 81
Today Kipper and I went to our usual music class. His little friend is a bit older than him and will be stopping at the Easter holidays. I am hoping he will still want to go as its become our little ritual. Afterwards we went on an ice cream hunt for a post I need to write this weekend. Before picking Monkey up from school and taking him to get his hair cut. Its been long overdue, although Hubby told the lady not to cut too much off as I like it quite young. He was super impressed with the gel… and suddenly looks so much older. While we were waiting for him to get it done Kipper and I went to a bar. He spotted the smarties behind the bar and wanted some. Thankfully the bartender found a little pot to put a handful in for him.
We have a mini adventure planned on Saturday other than that I am hoping to catch up on chores before our 'off grid' trip next weekend. I have some changes to get my head round work wise so I could do with a quiet week at work …. fingers crossed!
Blog Posts this week
You are invited to the Inlinkz link party!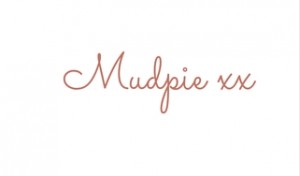 If you've liked this post please follow me on my social media channels:
Mudpie Fridays: Twitter | Instagram | Facebook | Pinterest | LinkedIn