Its always nice to hear that your children are doing well at school. Even when they are only six years old. This will be Monkey's last year at his infant school before hopefully moving onto the juniors next door. Although we won't know for certain as technically we are out of catchment and the infants is not a feeder for the junior school, but we are keeping everything crossed.  I am totally amazed how quickly it has gone. Year two is a big year because regardless of whether you agree with it or not he will be have his SATs assessment. We had a meeting on it at school a few weeks ago and I had no idea how involved it actually is. The meeting definitely made me feel better about how the assessment is done and the fact that they don't know they are effectively doing anything different to what they normally do.
It was great to hear that he is is where he should be for writing, reading and maths. Not bad for a Summer born boy who also happens to be a leftie. Seeing the difference in his writing in his school books and what he does at home was amazing. I had no idea he could be so neat and the teacher said it was time to start practicing joined up writing now. We have a list of the spellings he needs to nail but out of all the words he has to learn theres not many. She also said that if we could find the right motivations for him then he is more than capable of doing so much more. Especially with maths which he seems to be a natural at. Its just trying to encourage him not to stay middle of the road which are his words not mine. Apparently that's his goal, he says with a huge grin knowing that it would get a certain type of reaction from me.
He's developed a broader set of friends as well which is so important. As he was struggling a little with his older friendships. It use to really upset him so that fact that with a bit of gentle persuasion he's realised that he can make new friends and stand up for himself. Not something I would have expected a six year old to need to learn. But he has and I hope as they time goes on he continues to tell us these things. In my mind emotional intelligence is something I really do what him to continue to learn and develop.
As for the middle of the road bit… well thats something to work on too!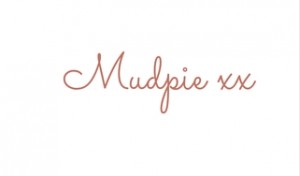 If you've liked this post please follow me on my social media channels:
Mudpie Fridays: YouTube | Twitter | Instagram | Facebook | Pinterest | LinkedIn
Linking up with What The Redhead Said