'You are the bows from which your children as living arrows are sent forth"
This weekend was meant to be fairly quiet. But it didn't work out like that at all. I always struggle trying to fit everything in to just a couple of days. Sunday morning Monkey and I got up early and hit a local play park to take some photos for a blog post I need to write this week. I wanted to do it early before other children turned up plus he was going down to see his grandparents with Hubby. So we spent about twenty minutes on our little photo shoot. He was a star. After he made the most of having the park to himself in the early morning sun.
While Monkey was visiting his grandparents Kipper and I stayed at home to catch up on chores. He was desperate to go out and decided the garden was not sufficient without his playmate. So despite not visiting this park now for several months I found myself there twice in one day. By the time Kipper and I visited though it had become much busier. Not that it worried him. He decided the toddler play equipment is now too easy for him instead preferring to play on the bigger slide and climbing frame.
This was taken on the big slide as he opted to go down on his tummy. He thought it was great fun to try and catch the camera as he flew down. It was nice to have blue sky again too. I really hope it stays for next weekend.
Hope you all had a good week – I look forward to seeing what you get up to.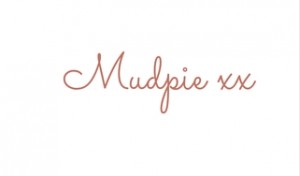 If you've liked this post please follow me on my social media channels:
Mudpie Fridays: YouTube | Twitter | Instagram | Facebook | Pinterest | LinkedIn
Linking up to #LivingArrows