Review Micro Motorz: Monkey has been a fan of collectables for quite some time, especially blind bags. So when Micro Motorz got in contact and asked if we would like to review their new vehicles series. The sell of six surprises and a potential 21 cars to choose from was too big a lure for Monkey to say no.
They come in a long brightly coloured packet. As far a bling bags go they are large. Which is good from my opinion as it feels like we are getting more for our money. The first surprise is a sticker which is outside of the plastic pod. The sticker will tell you which team your car belongs to. There are four different teams to collect each with their own features.
The Speed Demonz that come with interchangeable spoilers are made for the race track.
Nitro Chargerz pack some serious punch with their powerful engines and are perfect for drag races
Hot Rodz their garish colours and wild interchangeable air scoops make these racers a must-have, take on the playground and launch your Hot Rodz down the track
And just like other collectables there are rare and super rare cars to collect. No surprises in the ones that Monkey wanted to find! The ultra rare Monster Threads…. These are monster trucks which come with their own gold engines. Unlike the other teams there are only three to collect.
Inside the blind bags themselves there are three pods. The first pod will give you a special tool to use with your micro motorz and also the leaflet which shows the whole collection. In the second pod there is a cool tuning accessory such as a spoiler or an engine. Then in the last pod you find out which vehicle you've got to add to your collection.  It comes in a display capsule which clicks together with the other Micro Motorz. This capsule will also act as a launcher to send your car speeding away.
Things we loved about Micro Motorz
Monkey was thrilled with the cars and really enjoyed opening the blind bags.
The benefit of these is that there is enough in them to keep Monkey entertained over a meal or something similar. Although on the large side for blind bags they still fit in my handbag easily.
The fact that the capsules stack makes it easy to store them. Plus all the little extra bits can be stored in the capsule.
By setting the launcher you can send the cars whizzing across the  floor
The cars are a good size for 'micro', they have a lot of detail and are a good weight
Monkey really enjoys playing with his Micro Motorz and can't wait to collect the whole set. The blind bags retail at £4.99 each and are suitable for age 3 and upwards. If you would like to try them for yourself then I have a whopping ten bags to give away to one lucky winner. To be in with a chance of winning then please use the Gleam application below and please note the T&Cs.
Competition is open to residents of the UK aged 18 and over
There is no cash alternative offered
The winner will be drawn at random and will receive ten Micro Motorz Blind Bags
The giveaway will close on the 28th April at midnight, the winner will be notified through Twitter
The Winner will be asked to provide an email address and full postal address
I have some other giveaways running at the moment so please check them out in the Blog Giveaways Page above.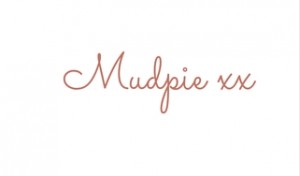 If you've liked this post please follow me on my social media channels:
Mudpie Fridays: Twitter | Instagram | Facebook | Pinterest |LinkedIn