Work is always busy this time of year which has meant the week has flown by, you can catch up on last weeks adventures here: Our Adventures in Pictures: 365 Week 12 2019.
Saturday 23rd March – Day 82
Today we travelled into London to have a go on a GoBoat on the Paddington Canals. We had been invited to review the experience and had a great time. Thankfully the weather played ball. After we jumped back in the car and went to the RAF museum as my husband has a thing for Spitfires. One of the ladies that runs Kipper's music class on a Friday had told me about the Spitfire experience which is running through to May. Since we are not in the capital very often we decided to visit while we were local. Knowing if we put it off theres a good chance something else may come up. Especially as we don't have that many free weekends coming up.
Sunday 24th March – Day 83
It was meant to be a fairly relaxing Sunday although it didn't quite work out that way. There was photo shoots, trips to the park, trips to grandparents, Sunday lunch and washing. I have not got any of the blog posts I wanted to write done and I am seriously lacking on the photo front for the ones that are meant to be going live this week. Ooopps. Although Sunday lunch was very nice. Monkey played his first game of chess while we waited for the main course with Daddy's help he learnt check. After we discovered that they had a tractor in the garden which proved to be a big hit.
Monday 25th March – Day 84
Its coming into tax year end for work so its pretty hectic as things always seem to be left to the last minute. It always feels like a juggling act this time of year. I am hoping I haven't picked up the boys sickness bug from last week.
Tuesday 26th March – Day 85
Feeling much better today, other than sleep deprived. Kipper has consistently for the last eight weeks since we took the cot sides down joined us in our bed. Sometime between three and five am and its starting to take its toll! I have also realised that I am not very good at taking photos on a Monday and a Tuesday something which I hope to rectify for next week!
Wednesday 27th March – Day 86
I was in London today, getting up at 5.30am to get the early train in. Since our office have moved to a different part of the city my journey has increased by about twenty minutes. Although it does mean that I don't need to get the underground. Plus its a much nicer walk. Today I walked through St Pauls looking for the blossom. I had read its the best place to see blossom in the city. But I couldn't spot a tree anywhere. Instead I found this flower bed. The Hyacinths were really strong. Its a bit of a shame that the tulips are not out yet.
Thursday 28th March – Day 87
Tonight Beavers had a special Mothers Day evening. We had strict instructions to turn up at 6.30 and for half an hour we were entertained by singing. Hot cups of tea and coffee were served by the boys followed by specially decorated cakes. They were very proud of their creations. After which we were given a beautifully painted terracotta pot. Monkey had painted a rainbow on it and chosen a bright purple primrose. It now has pride of place on the kitchen table.
Friday 29th March – Day 88
On the school run this morning Kipper picked some daisies as usual for me. Monkey didn't want to be out done by his younger brother and found a dandelion. As usual we had our music bus class followed by a lot of running around to get ready for a little trip away this weekend. I am not sure why it always ends up quite so stressful. We should have the packing down to a fine art. However with the weather as it is I am not 100% sure what we would need. The place we are going to specifically says to travel light which seems to make me want to pack everything but the kitchen sink. We are also going to be technology free all weekend. When I told Monkey about it, he wasn't overly impressed about not being able to get his youtube fix. Although I am secretly quite looking forward to a weekend off of social media. Other than perhaps the odd instagram story.
Blog Posts this week
Its been so busy this week that I haven't managed to post every day and now have a few backing up. Hopefully on our long drive will mean I can catch up on a few of them!
You are invited to the Inlinkz link party!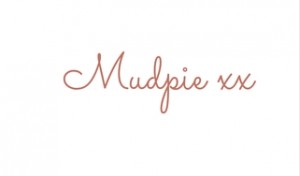 If you've liked this post please follow me on my social media channels:
Mudpie Fridays: Twitter | Instagram | Facebook | Pinterest | LinkedIn