'You are the bows from which your children as living arrows are sent forth"
This weekend we have been away to Wales. Like we did in 2018 we try to get away once a month. Our trip this weekend has been planned for at least six months if not longer. I am not sure who was more excited me or the boys about staying in a treehouse! You can watch our adventure over on my Instagram Stories. This weeks photos were taken during our weekend away. On the Saturday we headed to the local beach as the weather had been very kind to us. The grey stones looked make Kipper's outfit really stand out. Just like other trips to the beach he was more interested in the steps up and down. Climbing up and then jumping back down again.
He looks very determined in this photo. I've really noticed a change in him over the last few weeks. That terrible two attitude has suddenly hit with his favourite words being No and Yuck. Interestingly he has decided chocolate is also Yuck!
This weeks photo of Monkey was taken on the Snowdon Railway. The train was really busy but I managed to snap this one just right. His freckles have started to come out again in the sun which somehow manages to keep him looking that little bit younger. Hair is a mess from being blown around at the top of the mountain. And he's got that…not another photo mum look in his eyes. But since it was Mothers Day he obliged. I wish he would stop growing up so quick!
Hope you all had a good week – I look forward to seeing what you get up to.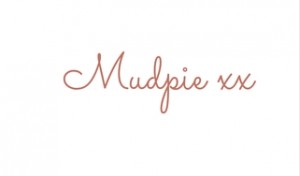 If you've liked this post please follow me on my social media channels:
Mudpie Fridays: YouTube | Twitter | Instagram | Facebook | Pinterest | LinkedIn
Linking up to #LivingArrows