We were gifted our stay from Buyagift.com for the purpose of this review all words and opinions are my own.
Last weekend we ticked off one of the things on our 2019 Travel Bucket List, staying in a treehouse. Buyagift.com who have so many different experiences to choose from kindly offered us the chance to review the experience with Living Room Treehouses. Redeeming the voucher couldn't have been easier. All we did was check the availability on the website and give Living Room Treehouses our voucher number.
Located in North Wales near the Snowdonia National Park the treehouses are nestled into the side of a wooded hill. They offer a secluded getaway where you can switch off from the outside world. There is no electricity in the treehouses, so I was intrigued to see how we managed. As a family I am concerned that we have become too reliant on smartphones and tablets. There is also very little phone signal. So I figured this would also be a good opportunity to really reconnect as a family.
Check in is normally between three and four pm. As since we were travelling up from Sussex after school on a Friday we arranged a later check in. Typically the traffic worked against us almost from the off which meant we were a lot later than we planned. Thankfully Mark one of the owners of Living Room Treehouses was still able to greet us even though it was close to nine. They have six tree houses in total, we were staying in Pen-y-Bryn which is the furthest away from the farmhouse. Its around a fifteen minute walk from where you park the car. Half of which is a reasonably steep incline. Kipper will turn three in May. But if you have young children then it maybe worth asking when you book to have one at the bottom of the hill.
Mark kindly helped with our bags, and there are little trollies available to pull your luggage along. In the information sent when you make your booking it stresses pack lightly. They provide all linen apart from towels and some cooking essentials such as oil, salt & pepper. Yet self catering, even for just a weekend with young kids packing light is a challenge. There was only one thing we took which we didn't need. Those were the thick onesies for the boys. The treehouse gets so cosy you don't need to worry about taking extra layers.
To get up to the treehouse there is a spiral staircase and a little wooden bridge. The bridge provided hours of amusement during our stay with the boys enjoying running to and forth. The treehouse itself is a like a large pod. As you walk in to the left is the living area and kitchen and to the right a large double bed and at the back bunkbeds. It has a nice welcoming feel about it even in the pitch black. To keep warm there is a log burner at the back, everything you need is provided. Each treehouse has its own wood store which is fully stocked. We went through a large basket of wood a day, as it also heats the hot water used for the shower. I was worried that we would feel the cold, but there are plenty of blankets if needed. We actually found ourselves opening the treehouse door to regulate the heat it got so warm.
The next morning we woke to a squirrel sitting on the outside table hoping for a meal. None of the windows have curtains which didn't bother us at all. It was lovely being able to fall asleep looking at the stars. It also meant the two large round windows at the front let a lot of light in during the day. On our second morning we didn't wake up till gone 7.30am, even with going to bed early.
The remoteness definitely encourages a slower pace of life and I felt instantly relaxed. The team actively encourage you to stay onsite during the day. In the treehouse there are suggestions of walks around the area. Monkey was excited by the rope swing next to the treehouse and spent a good hour our first morning playing on it. There are also some nets which act as hammocks which would be the perfect place to admire the bluebells from. Not yet out when we visited they covered the floor of the wood, I can imagine they will be stunning blue carpet in a few weeks. Inside a selection of books and games are also provided, you really don't need to leave until check out. On the decking there is a large table perfect for eating outside during the warmer months. I could image Hubby and I sharing a bottle of red and doing a bit of star gazing in the evening.
If you do want to get out and about then there are lots of suggestions for outdoor pursuits. We decided to head to the beach which is a short fifteen minute drive away. There is a pub and shops both close by. Although we chose to come back and cook at home, partly so we could navigate the walk in the light. There is no oven as such although we successfully managed to cook jacket potatoes on the top of the stove. There is a gas hob and a full set of pots and pans. We had everything we needed to make a meal. On the deck there is a large white earthenware pot which acts as a rudimentary fridge. I had brought a small cool bag which fitted inside the pot and meant that our cheese and milk stayed cold. However I wouldn't put raw meat in it.
The shower is underneath the treehouse and quite an experience. Although completely surrounded you do feel like you are showering in the wild! The water is heated by the stove and despite being so high up the water pressure is very good. The woodland is protected so all detergents including shower gel is provided to make sure they are eco friendly and don't damage the wildlife. The compost toilet is upstairs on the deck. Monkey thought it was particular fun going for a wee in the dark.
Things we loved about our stay in a Treehouse
The novelty. Being 35ft up in the air was definitely different
Sense of calmness. We talked more and slept more. Enjoyed the outside and took time with the little things. Something that in the rush of day to day life can be missed. We are better because of it.
The location is stunning. All you hear are the sheep, birds and the wind in the trees. The treehouses are far enough apart from each other you feel secluded.
Monkey's favourite bit was the rope swing, Kipper's the bridge.
Falling asleep under the stars which are so bright because of the lack of light pollution
Things to think about:
The one thing we did take which we wouldn't have been able to live without is a camping light. As well as some head torches for trips to the loo.
We took boots and wellies for the walk to the treehouse, which are essential especially this time of year.
The treehouses are unsecure. There is no way to lock the sliding door at the front. I was hoping that this would be possible, especially with Kipper but thankfully he never put two and two together.
Unsurprisingly the experience is very popular. So you will need to book quite a way in advance. But the Living Room Treehouse website has an interactive calendar so it's easy to spot when they have availability.
We really enjoyed our stay at Living Room Treehouses. I was surprised by just how easily we all adapted to not having electricity and wifi. Instead we played cards, made lego and read books. Instantly relaxing I wouldn't hesitate to go back. We have made some very fond memories of our trip to North Wales. Thank Buyagift.com for inviting us, I think everyone should stay in a treehouse at least once.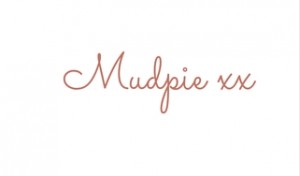 If you've liked this post please follow me on my social media channels:
Mudpie Fridays: YouTube | Twitter | Instagram | Facebook | Pinterest | LinkedIn