We are working with Unilever as Kinder Ice Cream Ambassadors and have been compensated for our role.
Kinder Ice Cream Taste Test: You will know that a few weeks ago Kipper and I travelled to London to take part in the launch of Kinder Ice Cream to the UK. We were thrilled to experience their sensory memory box first hand. It reminded me of our adventures as a family over the Summer. The beaches, the playgrounds, sunny afternoons and BBQs in the garden. I for one can't wait to make some more memories this year.
Monkey couldn't make the launch but has been desperate to try out both the Kinder Ice Cream Sandwich and the Kinder Ice Cream Stick. So since the sun was shining we decided to relive our own Summer memories and put the new ice creams through their paces.
First we tried the Kinder Ice Cream Stick. One of the things that really attracted me to Kinder Ice Cream is the ingredients. The Kinder Ice Cream Stick is made from milk ice cream which is made from 40% pasteurised whole milk. Half the stick is covered in the same milk chocolate used by Kinder. To say Monkey loved it is an understatement. He wanted another one straight away, not that he was allowed! Thats the part I really endorse. Kinder Ice Cream have ensured that their new ice creams, the Kinder Ice Cream Sandwich and Kinder Ice Cream Stick come in at under 100 calories. The Kinder Ice Cream Stick is only 62 calories per serving. Which gives me the piece of mind that I am making the right choices for the boys.
The milk ice cream is delicious and to me tastes just like drinking milk yet colder. Silky smooth and very moorish, I like that the flavours are simple yet tasty. As for the chocolate its exactly what I would expect.
The Kinder Ice Cream sandwich combines two cereal biscuits with the same milk ice cream. Made from gently milled flakes of wheat, oats, barley, rye and rice, the five cereal biscuit element of the Kinder Ice Cream Sandwich means that it is more filling than the ice cream stick. Prefect for when the boys need a little more to give them the energy to keep building sandcastles.
With a calorie count of 92 calories per serving. Like the Kinder Ice Cream Stick it also sports the Wall's 'Responsibility made for kids' logo. This means that the two ice creams have been formulated specifically to meet their set nutritional criteria for calories, saturated fat and sugar. The logo is part of the Unilever Sustainable Living Plan. This ensures that no kids ice creams will contain more than 110kcal, have less than 3g saturated fat per single serving and less than 20g added sugar per 100g. All of this helps families make the right choice when it comes to enjoying a tasty treat as part of a balanced diet.
Both ice creams have been a huge hit with the boys and us. We may have already gone through a couple of boxes…..Oppps.  They keep asking for me to get more next time we go shopping. Which I will be doing since I am not sure that the freezer wasn't raided by Hubby as well! For someone that considers himself an ice cream con thats a big endorsement.
If you would like to try them for yourself then you will be pleased to know you can find both varieties in the freezer section of the supermarkets. The Kinder Ice Cream Sticks come in boxes of ten and the Kinder Ice Cream Sandwich in boxes of six. Both retail at £3.50 each.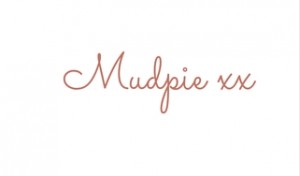 If you've liked this post please follow me on my social media channels:
Mudpie Fridays: Twitter | Instagram | Facebook | Pinterest | LinkedIn