This is a collaborative post we received press samples of the items in this gift guide.
Alternative Easter Gift Guide for 3-8 year olds: Let me first say that there is nothing wrong with chocolate at Easter time. However both Hubby and I are in agreement that we try to find something else for them this time of year. Mainly because they get plenty of chocolate from everyone else. This gift guide will give you some ideas on small gifts to complement the chocolate. Oh and the best bit? Well just like all my other gift guides you will have the chance to win the contents of the guide by entering the gleam application at the bottom.
Peter Rabbit Organic Egg Cup Dinner Set
I love Peter Rabbit and it goes hand in hand with Easter for me. JoJo Maman Bebe have a wide range of merchandise available including this loved Organic Egg Cup Dinner Set. Available in both a Blue Peter Rabbit and a Pink Flopsy Rabbit option. Its smaller than I anticipated but perfect for little hands. Coming with a small plate, spoon and egg cup shaped as a flower pot. Its very tactile, the colours are pale and pleasing to the eye. Plus the natural bamboo fibre composition makes it ideal for the eco-conscious parent too. Priced at a very reasonable £9.95.
Discover Eggs from Learning Resources
Kipper loves anything egg shaped and if you can hide something in it all the better. Learning Resources is a brand we know and love, for their educational benefits and great quality. Like many young children he is naturally drawn to investigating small containers, intrigued and excited by the possibilities hidden inside. The natural coloured speckled eggs are specifically made for small hands with an easy zig zag opening, that lend themselves to a game of hide and seek. I know that Kipper will love to gather everyday items to put in his ones. Discover Eggs come in packs of six and measure  9cm x 7.5cm each. Priced at £8.00 you can download an activity guide from the Learning Resources website.
Suitable for children aged 3-7 years old, players need to help Hoppy Floppy find his carrots. The game is designed to help children develop skills such as matching, strategy and colour recognition. There is also the change to develop fine motor skills as the rabbit acts like a set of tweezers. The box also acts as the playing board and I really love the bright colours. To play you use the included spinner to decide which action to complete. These include, selecting a carrot of a specific colour, selecting any carrot, stealing carrots from other players and putting your carrots back on the forest-themed game board. The first player to successfully collect one of each colour carrot is the winner. Suitable for 2-4 players the game retails at £16.00.
Moshi Monster Egg Hunt
These are ideal if you are looking for a chocolate alternative when running an Easter egg hunt at home. Like many children his age Monkey is a fan of collectables. Although a set of seven two of the Moshi Monsters are hiding in eggs. So you have no idea which ones you will be receiving which adds to the excitement. There are over forty to collect. The set not only includes the two eggs and seven moshlings but also a digital gift leaflet, collectors leaflet and a free in game gift. The Moshi Monster Egg Hunt is suitable for children aged between four and ten and retails at £10.
Dirty Dinos from Orchard Toys
We are big fans of Orchard Toys having been lucky enough to review a number of different games over the years. Kipper loves dinosaurs so Dirty Dinos is right up his street. Suitable for children aged three and over. The idea is to fill your bath tub with clean dinosaurs, taking it in turn by using a spinner to decide on the colour and type. The person at the end of the game with the most bubbles wins. The thing I love about Orchard Toys is the quality of their games, the bright colours and the fun illustrations. Dirty Dinos is no different, designed to specifically help little ones develop observational skills and colour recognition. RRP £8.00
Diplodocus Dinosaur Model Kit from reroom
Keeping on the dinosaur theme we saw Dippy when we visited Dorset. Monkey was very attached to Dippy and was upset that he was being stored at the end of the tour. The Diplodocus Dinosaur Model Kit will give Monkey the chance to build his own. Especially since the model is actually based on Dippy and produced by the National History Museum. It contains more than 60 pieces and Dippy will be over 46cm long once built. Yet he comes in a much smaller box which means he's also the perfect gift for when we are travelling. reroom off a number of different gifts for little ones and some stunning children's bedroom ideas. RRP £16.00
Peppa Pig Family Time Ravensburger Jigsaw
Kipper is just the right age for independent jigsaws and is also a huge fan of Peppa Pig. I am not sure I know many three year olds who are not big fans. The picture shows Mummy, Daddy, Peppa and George sitting at the kitchen table and enjoying some sweet treats. There are thirty five pieces in the puzzle and it measures 26cm x 18cm. Produced by Ravensburger who have over 50 years' worth of experience in the manufacture of puzzles. The individual pieces are stamped with such precision that a quiet "click" can be heard when one piece is inserted in the other which they call 'Softclick Technology.' RRP £3.99
Fuzzikins Bedtime Bunnies
Part of the Interplay brand Fuzzikins Bedtime Bunnies is a great Easter craft activity. With washable felt pens you can create your own colourful bunnies. Before putting them to bed. The only limit on the design is your child's imagination. Also included in the box are some felt accessories to help the bunnies get a good nights sleep. I like how the bunnies are different sizes, so you get a daddy, mummy and baby one. Also included are some proactive colouring templates. The best bit is because the felt pens are washable its possible to rinse off the bunnies and then recolour them. RRP £9.99
I love a collectable and I had no idea that you could collect Peter Rabbit mugs! New to 2019 so expect more to come. They have started the collection with Peter Rabbit himself created by Enesco. The bone china mug is rimmed with gold leaf. On the inside rim of the mug are all the different characters from the Peter Rabbit collection. In this circle of literary characters, Peter Rabbit is presented in gold leaf, and as more characters star on each Mug of the Year, their depictions on the inside of the mug will also change to gold leaf, denoting that they are the mug of the year. RRP £15
Personalised Drawstring Easter Bags
I am a bit fan of personalised gifts, so was impressed with the range of Easter gifts from GettingPersonal.co.uk. I settled on these personalised drawstring bags. They come printed with your name of choice up to 12 letters and can be despatched within one working day. So if like me you leave things to the last minute the kids can still have personalised bags for egg hunts. They are a good size and the printing is bright and vibrant. RRP £12.99
George the Pirate 3 Piece Set from Portmeirion
Kipper is getting to the age where he's moving away from plastic plates to ceramic ones. He also has an affinity for Peppa Pig. So the Portmeirion Peppa Pig 3 Piece Set – George Pirate set is perfect for him. In the set there is a plate, bowl and mug. They are the perfect size for little people, the printing is bright and colourful. Plus they have a special easy clean non stick glaze. They are also dishwasher, freezer and microwave safe. The set retails at £21.50
This is the Junior version of the popular family game. All you need to do is to pick a card and answer the question in five seconds before the timer twists all the way down to the bottom. With questions such as name three ice cream flavours its designed for children over the age of six and can be played by three to six players. There is a whopping 400 different questions over 200 cards. Compact again its a great travel game, plus it doesn't need batteries which is a real win in my book. The game retails at £9.99 and is available from all good toy retailers.
The boys have a number of Playmobil toys, they are one of our go to brands. So I was happy to find out that they have launched some Easter eggs this year. Very reasonably priced at £4.99 each there are four different ones to collect. They do have small parts and so are suitable for age four and over. Inside each egg is a character to assemble plus some accessories to go with it. You can choose from a pirate with a cannon, space agent with a robot, zoo keeper with seal pups and a fortune teller. Thankfully its obvious from the cardboard which one is in the egg! The eggs are bright colours too – pink, yellow, green and blue.
If you would like the opportunity to win the items included in this gift guide then please enter via the gleam application below. For a full list please see the T&Cs below. Good luck!
Easter Gift Guide Giveaway for Kids

Competition is open to residents of the UK aged 18 and over
There is no cash alternative offered
The winner will be drawn at random and will receive the items mentioned in this gift guide
The giveaway will close on the 21st April at midnight, the winner will be notified through Twitter
The Winner will be asked to provide an email address and full postal address
Please note that items will arrive separately. I have some other giveaways running at the moment so please check them out in the Blog Giveaways Page above.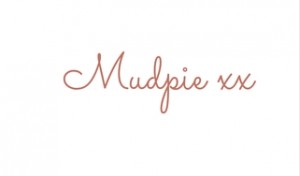 If you've liked this post please follow me on my social media channels:
Mudpie Fridays: Twitter | Instagram | Facebook | Pinterest |LinkedIn