Its been a long week. I always find that the last week before a break always seems to drag and with tax year end playing havoc it was worse than most. I would like to say that I am going to spend a couple of days relaxing but I've got a lot to fit in to the weekend before our trip. You can read about our last week here: Our Adventures in Pictures: 365 Week 13 2019.
Saturday 30th March – Day 89
We were on a press trip this weekend which meant we got to stay in an amazing treehouse. It was a fantastic experience and once again I am reminded just how lucky we are to be given these opportunities. Although being off the grid just for the weekend also made me realise just how much social media and the blog has taken over our lives. I need to readdress the balance somehow. But for now a picture of the boys in our bed at the weekend. I am such a sucker for matching PJs.
Sunday 31st March – Day 90
After leaving the treehouse we headed into Snowdonia National Park to head up Snowdon on a train. It was a great way to spend Mothers Day even though it was pretty cold when we got off the train. So cold in fact that the boys were not overly impressed about having to pose for pictures. Which of course is what I wanted.
Monday 1st April – Day 91
Work days seem to come round so quickly. I am sure loosing that house hasn't helped although it did feel like the day went quickly. Kipper has struggled with going to bed in the light as normally it pitch black by 7pm. I am hoping its not a trend that will continue for the rest of the week, since I will be solo parenting for half of it. I would be lying if I said I wasn't looking forward to having a proper break over Easter. I just hope I can schedule all the blog posts before we leave. It was so nice today that I managed to get a wash on the line before dropping the boys at childcare. While moaning about the juggling act in my head I noticed our forsythia was in full bloom. Its hard not to smile at the bright yellow flowers.
Tuesday 2nd April – Day 92
I was chasing a rainbow today to try and get a picture. But by the time I found a place which was safe to pull over and take said photo the rain had gone and the rainbow had faded. It was so bright in the first instance. Instead this one of our little visitor last night who ended up sleeping on top of the duvet in the middle of the bed. He has a nasty eye graze from nursery yesterday poor thing. Today at work I took an audio book in the car with me. I really enjoyed listening the crime novel I had chosen. I am not sure why I haven't tried audio fiction before.
Wednesday 3rd April – Day 93
I drove through snow today on my travels which was a bit bizarre! I am hoping that the weather will be better next week for Easter. Just a normal work day apart from arranging a photo shoot for the boys in the bluebells. We have a busy Easter so the photographer we use quite a bit has managed to squeeze us in after school on Friday. After work I went to get my hair dyed and cut. I am going so grey now I need to get it done every six to eight weeks!
Thursday 4th April – Day 94
My last day of the working week and my last day before having 11 days off for Easter. I was so tired that I didn't get any of the things I wanted to get done in the evening. Some days its better to just turn the laptop off.
Friday 5th April – Day 95
We had our normal music class this morning before going home to try and get on top of some chores. Namely washing. Since we are off on an adventure next week I am trying to get ahead of myself. After school we went for a bluebell photo shoot. I am hoping she will be able to work wonders as I am not sure either of the boys were really in the mood for it. Monkey has his first Beaver sleep over tonight. He's very excited although did have a little wobble earlier. I am sure he will have an amazing time although I will be keeping my phone on tonight! We took the opportunity to take Kipper out for dinner on his own, since its not something that we get a chance to do very often. Hes really grown up in the last couple of months and happily held a conversation for most of the evening until the lure of Blaze on the tablet got too much right at the end.
Blog Posts this week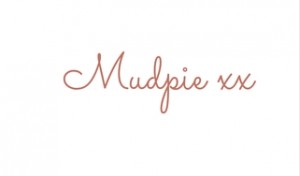 If you've liked this post please follow me on my social media channels:
Mudpie Fridays: Twitter | Instagram | Facebook | Pinterest | LinkedIn