This Mothers Day just gone I got to thinking about what we did last year. It occurred to me that I can not remember. Now this isn't anything unusual as I am typically forgetful. Which is part of the reason I started writing in the first place. I wanted to remember everything. So this year I have decided to record Mothers Day through Ordinary Moments.
The morning started early as the Treehouse we were staying in didn't have curtains and the clocks had changed. It was wonderfully relaxing and waking up naturally at least meant I felt rested. I also still got a cup of tea made for me. We are not big into gifts. Its more the thought that goes behind it.
Hubby had brought me a vintage Japanese gold locket. Its very unusual. As each side is black with a gold and silver picture. One side flowers and the other shows a beach hut. I can't wait to get some pictures of the boys to put in it. As we were leaving the treehouse, we had a quick breakfast before packing everything up. Once back at the car Monkey presented me with a handmade card from school. As well as a candy floss bag full of shells he collected on the beach the day before. I am going to try and find a box frame to put them in. He was so proud of himself handing them over. They are my favourite present ever, if a little sticky from the candy floss!
After leaving the treehouse we headed into Snowdonia National Park to climb Snowdon. Although we didn't really climb it, instead we went up on a train – The Snowdon Railway. Its been on our bucket list for a while ever since I discovered it was possible. It was a bit cold outside and after a couple of failed attempts to get a photo we managed this one inside the train. Its nice to actually get a picture with both of the boys and me together. I really need to do more of this!
So that was our Mothers Day minus the tantrum from Monkey and a two year old strop from Kipper. Plus the drive home took around six hours. Yet if I am honest I think next year will have to go some to beat this year even with the little hiccups.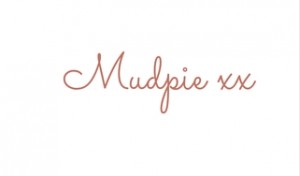 If you've liked this post please follow me on my social media channels:
Mudpie Fridays: YouTube | Twitter | Instagram | Facebook | Pinterest | LinkedIn
Linking up with What The Redhead Said