'You are the bows from which your children as living arrows are sent forth"
This weekend has been a little bit of a disaster. It started on Saturday when I woke up feeling like I had, had five bottles of wine. Which before you ask I hadn't. Thankfully we didn't have much planned as Hubby was going to FA Cup Semi and Monkey was at his Beaver Camp. So Kipper kept me company as I felt sorry for myself. I tried to get on top of the packing and to schedule some blog posts for next week. As Monkey and I are off on a little adventure but by mind afternoon I was running hot and cold and headed to bed. Before having to pick up Monkey from camp…
This weeks picture of Monkey was taken on Thursday when I dropped Monkey at his camp, he was so excited and it sounds like it was a success. He got his first badges including one for being the nicest Beaver, being so polite and helpful. So there was definitely a proud parent moment especially as its a badge that had never been given out before. Now I just need to figure out how to get him to do it at home.
Still feeling under the weather on Sunday we were meant to go to Diggerland but the heavens opened as we arrived. Since Monkey was now also starting to feel under the weather we decided to give it a miss. As standing in the cold and wet would do neither of us any good. Queue hysterical children. However since we had driven an hour and a half to get there we found a small inside soft play nearby which at least kept them entertained for a couple of hours. Although it was our idea of of hell someone was obviously enjoying himself.
I am keeping my fingers crossed I get over whatever this is otherwise our little trip could end up being a bit of a washout. Keep an eye on my instagram stories to see what we have been getting up to.  Hope you all had a good week.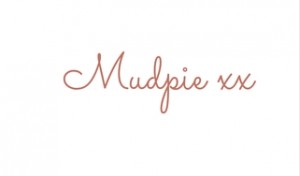 If you've liked this post please follow me on my social media channels:
Mudpie Fridays: YouTube | Twitter | Instagram | Facebook | Pinterest | LinkedIn
Linking up to #LivingArrows