Snowdon Railway catching a train up a mountain –  While we were staying Wales in the treehouse we decided to ticket something else off of our bucket list. In fact it featured in my February update – The Snowdon Railway. This time of year the train doesn't go all the way to the top, stopping instead at Clogwyn which is about two thirds of the way up at 2256 feet.
To get to the station we drove through the beautiful countryside. The scenery is really beautiful and it's an area we hope to visit again to explore further. There are two car parks one opposite the station itself and another around the corner. I have booked our tickets online a few days earlier. The train itself was full so I would definitely suggest booking in advance. Especially off season when fewer trains are running.
We arrived half half an hour before the train was to leave. Although in hindsight I would have arrived earlier if I had realised they had a cafe and a little interactive video room. People started to queue around fifteen minutes before the train was due to set off. Not that it really mattered as your tickets will have a compartment letter on them. We were in E which is in the middle. This is a great idea as it means everyone is spaced out. Although you do get squeezed in a bit. As we had the boys with us we did take up less room so it wasn't uncomfortable. Although with eight large adults I can see how it could be.
Each side of the compartment there are large windows which means you can get a good view and pictures. Although beware the glass reflection! The window of the door opens at the top but since you are meant to stay sitting down for the journey I am not sure how much use it is. You will want to get pictures as we saw a number of waterfalls on the way up as well as the simply stunning view.
Both sides of the carriage offer different perspectives. The left – rock, sheep, waterfalls and as you near the top a sheer drop. The valley rolls away beneath you with a back drop of the slate mine. On the right other hills and mountains with the path and rivers snaking between them. Hopefully the other people in your carriage will allow you to swap seats on the way back down so you can see both easily.
Where we stopped Clogwyn there is no facilities at all. So it is best to grab drinks and a loo break at the bottom before boarding. You only stop for half an hour at the top. Which was enough for the boys since although bright it was very windy and bitterly cold. Kipper was quite impressed that he could breathe smoke! Shouting I'm smoking mummy! It would have been nice to sit and have a picnic looking down the mountain in the warmer weather. There was a small turquoise lake off to one side.
It it also gave the boys a chance to look at the engine which you didn't get a chance to do at boarding. It wasn't looking until we were on our way back down to the bottom again. On the website it does say that unless you purchase a return ticket there is no guarantee of being able to get on the return journey. We did see this as one family had walked up and then wanted to catch the train back but there was no room for them unfortunately.
The experience is about two hours in total with each journey up and down taking about 45 minutes. A return adult ticket is £24 and child £15 so it's not the cheapest train journey. Yet how often can you say I've been up a mountain on a train? As Kipper is under the age of 3 he was free on the understanding he would sit on an adults lap.
It was a great experience and one we hope to try again if we are ever local when the whole track is open. Or when the kids are older walk up to the summit, preferably when it hasn't got any snow on the top. Although Monkey wasn't to go and find it this time!
You can find out more and book your tickets on the The Snowdon Railway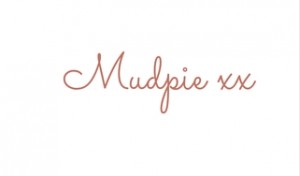 If you've liked this post please follow me on my social media channels:
Mudpie Fridays: YouTube | Twitter | Instagram | Facebook | Pinterest | LinkedIn
Snowdon Railway catching a train up a mountain