We are excited to announce that we have been chosen by Konfidence to be one of their official swimologists this year. I am not sure who is more excited me or the boys. We are joining some other fantastic bloggers.
Teaching the boys to swim has always been very important to me. Monkey has had classes since he was tiny, but Kipper has not spent as much time in the water as I would like. Partly because he was diagnosed with breathing difficulties when he was small. Not he is fully recovered its about time we revisited it. This is something we are looking forward to changing with Konfidence. Over the next few months we will be bringing you details about our journey.
We will also be sharing with you some of the products which Konfidence produce to help give both parents and their children confidence near the water. Konfidence was originally created by husband and wife couple when they were unable to find suitable flotation devices for their own children. From this the company's flagship product the Konfidence Jacket was born. It is now the number one best-selling neoprene swimming buoyancy aid for children aged 1 to 7 years across the UK and Europe. Over the years Konfidence have added to their product range with baby swim wear, wetsuits, floatsuits, UV Suits and various beach and swim toys.
We are hoping to put the wetsuits to the test when we visit Rotterdam this week so keep an eye on instagram stories where they will be appearing. In a couple of months time we will also be putting the jackets through their paces at Splash Landings Hotel at Alton Towers. In the meantime the lovely people at Konfidence are giving my readers the chance to win a £50 voucher to spend on their website. If you would like the opportunity to win then please enter via the gleam application below and please note the T&Cs.
£50 Voucher for the Konfidence Website

Competition is open to residents of the UK aged 18 and over
There is no cash alternative offered
The winner will be drawn at random and will receive a £50 voucher to spend on the Konfidence website.
The giveaway will close on the 10th May at midnight, the winner will be notified through Twitter
The Winner will be asked to provide an email address
As part of the ambassador programme I can also give you a Konfidence 10% Discount Code valid for 2019. Just enter SwimbassCI1 in the promotional code box at checkout. Valid until the 31st December 2019 it can not be used with any other promotional code. You can use the discount code on the website.
I have some other giveaways running at the moment so please check them out in the Blog Giveaways Page above.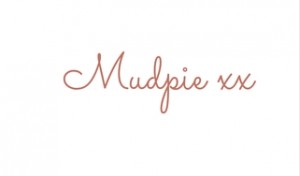 If you've liked this post please follow me on my social media channels:
Mudpie Fridays: Twitter | Instagram | Facebook | Pinterest |LinkedIn