Welcome to the latest update in my travel bucket list. This month I have been inspired some amazing travel pictures on social media. Which I think is pretty much where all these ideas came from. The whole point of this list is to try and avoid the obvious and find some more unusual destinations…
The more you travel in life the more life you have to remember
The Rainbow Steps – Batu Caves
So I am a little rainbow mad. Which is evidenced by Kipper's rainbow jacket. I stumbled across these rainbow steps which lead up to the Batu Caves. A famous Hindu temple which is close to Kuala Lumpar in Malaysia. The 272 steps were painted in 2018 ready for a festival at the beginning of this year. Even if the rainbow steps don't stay, they have caused some controversy with the heritage committee since they are a national treasure. The Batu Caves are worth a visit in their own right.
Image source: MANAN VATSYAYANA/AFP/Getty Images
This is an art installation with a limited time frame attached to it. There are seven pillars which are around 35 feet tall created by artist Swiss artist Ugo Rondinone. Originally intended to stay in situ for two years the sculptures have recently been issued a three extension to their original permit. The extends the exhibit to the end of 2021. Located about twenty minutes from the end of the strip, it could be that Hubby gets his wish to spend his 50th in Vegas after all.
Image Source: Photo by Tim Trad on Unsplash
Walker Canyon Poppy Fields
Last month the area actually shut to tourists after the sensation hit instagram and the local infrastructure could not cope. Classed as a super bloom its not clear if the phenomena will happen again on Lake Elsinore in Southern California. Although I would love to visit a lot of the news reports sounds like they have struggled to deal with the capacity. Trying to put on shuttle buses and with people queuing from 5.30am!
Photo by Mickey Dziwulski on Unsplash
The Sailendra dynasty built this Largest Buddhist monument in the world between AD 780 and 840. The Sailendra are the ruling dynasty in Central Java at the time. It was built as a place for glorifying Buddha and a pilgrimage spot to guide mankind from worldly desires into enlightenment and wisdom according to Buddha. This monument was discovered by the British in 1814 under Sir Thomas Stanford Raffles, it was until 1835 that the entire area of the temple has been cleared.

Borobudur built in the style of Mandala which symbolizes the universe in Buddhist teaching. This structure is square shaped with four entry point and a circular center point. Working from the exterior to the interior, three zones of consciousness are represented, with the central sphere representing unconsciousness or Nirvana. – http://borobudurpark.com
Photo by Sander Wehkamp on Unsplash
I googled Lupin fields after seeing some beautiful photos on social media only to find that there is one much closer to home on the Sussex coast. Not only that but its very close to where Hubby and I got married. So its very much on our list for this Summer.
Photo by Annie Spratt on Unsplash
I am constantly on the look out for new ideas and would love to know whats on your bucket list? Please let me know in the comments below.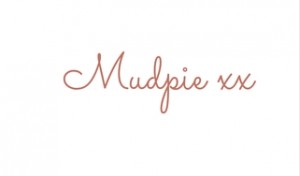 If you've liked this post please follow me on my social media channels:
Mudpie Fridays: Twitter | Instagram | Facebook | Pinterest | LinkedIn