Its been a busy week as we have spent most of it in Berlin. So no surprisingly many of the photos this week relate to our trip. Catch up on last week here – Our Adventures in Pictures: 365 Week 14 2019.
Saturday 6th April – Day 96
The highlight of today, other than getting a new mattress delivered for review was picking Monkey up from Beavers. We arrived early so that we could see them collect their badges. It was Monkey's first set since he has not been going very long. He got two activity badges, a sleep over badge and then one that has never been given out before. Its a Beaver and for being the most helpful and lovely child to everyone during the sleepover. He was so proud. I was so shocked… and then proud. Its nice to hear that despite the chat back, rudeness, stroppiness that we experience at home its not what everyone else does. I guess thats what matters? I didn't manage to get a photo as Kipper had decided to fall asleep at just that moment and Hubby missed it as he was at the FA Cup Semi's.
So instead there is this picture of Kipper at dinner. We went out to meet a couple of my NCT ladies and their children to discuss some trips we have planned coming up. Having all six kids together didn't go as badly as I thought it would!
Sunday 7th April – Day 97
So today turned into a bit of a disaster. We had planned to visit Diggerland on a press trip. I checked the weather forecast and it looked fine when we left home. However once we arrived (an hour and a half drive from home) it started to rain. On the basis that the boys and I were still unwell we opted to give it a miss. Which was a huge disappointment. So we had to find something local and quickly. Now I hate soft play. So much so I can probably count on one hand the number of times Kipper has gone. But thats all we could find. And as far a soft plays go it was actually pretty good. The boys had a great time for a couple of hours, which then added to the mummy guilt around why we don't do it much. Now that Kipper and Monkey actually play together it also helps… so maybe we will do it a little bit more.
Monday 8th April – Day 98
Today Monkey and I flew to Berlin we arrived late morning and made it to the hotel just after midday. I was not expecting the twenty degree temperature and had not packed accordingly. However that didn't stop us going out and exploring. I was pretty impressed with myself for being able to navigate their public transport network. We saw so much and its clear we won't get it all done in the few days we have. However I think the is probably my favourite photo from today. I wasn't really sure what to expect from visiting the Berlin Wall. I remember learning about it at school and when it came down. I had just moved up to secondary school and had started to learn German. Some of the murals are beautiful, we found some time for thoughtful contemplation. Although Monkey it too young to understand it all, I think its important he learns about how the decisions of few can affect the many.
Tuesday 9th April – Day 99
Our second day we went to Berlin Zoo and had a brilliant time exploring. There was a lot to do and we spent a long time walking around. I have written a blog post all about our trip here. However I think my favourite was probably the Panda's. They are hopefully that they maybe able to have baby pandas soon. The other highlight was the Hippo enclosure, you could get up really close and we saw one literally swim straight past. For something which is so large I was impressed with just how agile they are in the water. I chose this photo to share here. Its not the best as its pretty blurry but its something I want to remember.
Wednesday 10th April – Day 100
I think we may have tried to fit in too much today. Which meant we ended up running around all over the place. We went to the Lego Discovery Centre, up in a ballon over the city, the Sea Life centre and then finished with dinner in the TV tower. I have to say dinner was a disappointment considering the money they charge. Although the view was pretty special. It was the little things which I would like to remember about our trip like the pastry kiosks on the underground.
Thursday 11th April – Day 101
Today we travelled from Berlin to Rotterdam by train. I was a little nervous about it for a couple of reasons. First I was asking Monkey to endure a seven hour train ride. Secondly there was about a three minute connection time. However I need not have worried at all and the whole thing went without a hitch which I was extremely grateful for. Its really opened my eyes to the potential to travel more across Europe on trains as the boys get older. I have written a post about our experience which you can read here.
Friday 12th April – Day 102
We had a rather stressful start to the morning as we tried to sort out our hotel rooms for the rest of the stay. Before heading into Rotterdam. The tourist board had kindly put an itinerary together which we tried to stick to for our stay. However Monkey fell in love with our first stop so we stayed a lot longer than originally planned. It did leave us enough time to explore the centrum a little though before going on the pancake boat.
Blog Posts this week
I managed to get some post scheduled for while we away thankfully, as there is no way I would have been able to fit in writing with everything else we were doing.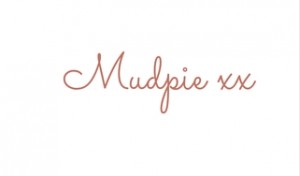 If you've liked this post please follow me on my social media channels:
Mudpie Fridays: Twitter | Instagram | Facebook | Pinterest | LinkedIn