This week we spent the beginning half of the week in Rotterdam, before retuning him on the Monday. We then had work for a couple of days before heading away again for the Easter break. Somehow I managed to get most of the washing done, although the house looks like a but go a tip! If you would like to read about our first week of the Easter holidays – Our Adventures in Pictures: 365 Week 15 2019
Saturday 13th April – Day 103
Hubby and Kipper arrived in Rotterdam late on Friday so Saturday was their first day and we spent it at the zoo. It was nice having the four of us back together for about an hour before the boys started squabbling. We also noticed a marked difference in their behaviour. We came to the conclusion both boys are much better with one on one time. They do look cute here though eating their ice lollies
Sunday 14th April – Day 104
Sunday we went to an adorable little amusement park. It was very traditional. Kipper found so many things that he could also go on and it reminded me just how fast he is going up. He especially liked the bouncy pillows which became the number one game and we struggled to get him away from them. After a full on day we arrived at our second destination which was the SS Rotterdam. We had a lovely meal in the ships restaurant before making the most of the super large family rooms we had. Although half way through the night the boys both decided to join us in our bed, so the super king didn't feel very super at two in the morning!
Monday 15th April – Day 105
Hubby had to fly to Zurich from Amsterdam for work which meant his break was cut short. It would also mean that I would need to drive the boys home from Rotterdam. Thankfully I am not too bothered about driving in Europe if we have our own car. I've never been able to master gear changes in a left and have car. Before we went home we did drive a little way to the Kenkeuhof gardens which have lots of tulips in them this time of year. Actually seeing the tulip fields as we drove in was beautiful and it means that we have ticked one of the things off the bucket list.
Tuesday 16th April – Day 106
Back to to work and childcare today. Which came as bit of a sock and naturally left me wondering why I didn't book the whole of the Eater break off. I spent the morning trying to catch up with emails and the afternoon seeing clients. With Hubby away it was just me and Kipper as Monkey went to visit his grandparents. I found it a bit odd being in the house without them. Especially as Monkey would normally come and share our bed when Hubby is away. Managed to catch this sunrise when Kipper came in to join me as an early wake up call.
Wednesday 17th April – Day 107
Nothing amazing to report, just a pretty standard work day. Hubby flew home and got in just before midnight. I was still desperately trying to get the boys washing done in time for our little Easter break. I had to try and take some photos for a blog post and took this selfie at the same time. I very rarely appear here or on my social media channels. Something I keep telling myself I need to do something about.
Thursday 18th April – Day 108
Mad rush to get everything ready afterwork before jumping in the car for a five hour journey to Wales. We are being hosted so expect lots of adventures to be shared over the Easter weekend. The press trip didn't officially start until tomorrow but we chose to travel across on the Thursday night so we don't need to leave super early. You can not beat a Premier Inn for good value!
Friday 19th April – Day 109
Today was our first day in Swansea. We had a lot of fun and the boys were very tired by the time they went to bed tonight. Both throughly enjoyed the things we got up to today (head over to my Swansea highlight on IG to see). I will be writing all about it soon (as well as catching up on our Berlin and Rotterdam trips!).
We are spending all of the Easter weekend here in Wales travelling back on Monday. Next week I also need to travel to Edinburgh for work so it could be yet another busy week before things start to slow down a little.
Blog Posts this week
You are invited to the Inlinkz link party!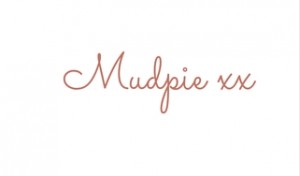 If you've liked this post please follow me on my social media channels:
Mudpie Fridays: Twitter | Instagram | Facebook | Pinterest | LinkedIn