'You are the bows from which your children as living arrows are sent forth"
We have spent Easter weekend in Swansea and have been totally spoilt by the weather. Its been glorious. Which has meant we have spent as much time as possible on the local beaches. I had no idea that they were so pretty having never visited this area before. Neither of the boys wanted to go home when we got in the car to leave at lunchtime. I had to agree with them. So no surprisingly the photos for this week are from the beach.
Kipper had his first go at flying a kite. We had tried to fly a kite the other weekend and failed miserably, partly because part of the kite was missing. However I found it and it soared wonderfully into the blue sky. Its such an easy kite to fly that even a two year old can do it!
I just love this photo as although you can not see his face I know the wonder that will be in his eyes. The photo I have chosen of Monkey was taken on Sunday just as we were looking to leave  the beach. We had hiked up the steps back to the carpark and Monkey agreed to some photos for an instagram project I have coming up. In return he asked for this photo to be taken with the bay in the background.
Then finally on the beach there was the remains of an old shipwreck with large pools of sea water around it. The perfect place for water play. Monkey had kept threatening to drench Kipper, who decided he was too smart for his older brother. And promptly tipped a bucket of water over his head. It was totally unexpected and hilarious at the same time. Its as lovely watching them play in the water together.
Hope you all had a great Easter weekend I look forward to seeing what everyone got up to.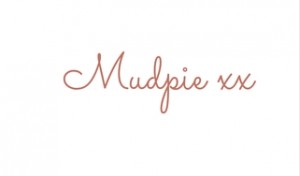 If you've liked this post please follow me on my social media channels:
Mudpie Fridays: YouTube | Twitter | Instagram | Facebook | Pinterest | LinkedIn
Linking up to #LivingArrows