Its been yet another super busy week. I am hoping that May will prove to be a little quieter as I am feeling a little work overload… You can read what we got up to last week here – Our Adventures in Pictures: 365 Week 16 2019
Saturday 20th April – Day 110
Maybe I have been living with my head in the sand but I had never heard of the Mumbles until we visited. We spent the day exploring Oystermouth Castle and playing on the beach. Plus we had to do a little bit of emergency shopping as I had not planned on the weather being quite so hot. So the boys didn't have shorts and all I had was jumpers. Thankfully there were enough shops for us to pick up a few bits. I have discovered that things seem to be a lot cheaper in Swansea than they do at home. We managed to pick up a bucket and spade and two nets for about £5. Which provided a lot of entertainment. Monkey particularly really enjoyed rock pooling and was very excited when we found crabs and a mud hopper.
Sunday 21st April – Day 111
I think Sunday turned out to be my favourite day of our stay in Swansea. We headed towards Gower and Rhossili Bay which is the most Westernly point of Wales – Worms Head. When we arrived we did the National Trust Easter egg trail before walking down onto the beach. The tide was on its way out and there was so much beach to explore the boys had a great time. Including a little boat wreck. Thankfully I had remember to pack their Konfidence Wetsuits which we were gifted as part of being a brand ambassador this year. This meant they could play in the water without getting cold. I really noticed that the boys played together a lot more compared to other trips we have been one. A symptom of Kipper getting older. It's made me wish for Summer. I was hoping we would get good weather next weekend so we could go for another beach trip but I am not sure that's on the cards unfortunately.
Monday 22nd April – Day 112
This morning we packed up to leave our little mini break stopping by a botanical attraction in the middle of Swansea. Before travelling home. It was a nice relaxed morning, I don't think anyone really wanted to leave our mini break. However since it was bank holiday weekend we thought leaving late morning we would be able to  miss most of the traffic. Only it didn't quite work out like that and a four hour journey ended up taking nearer eight with a stop for tea on the way home. Of course it was then a little bit of a rush to get the boys to bed and the bags packed ready for the return to school and work tomorrow. But even with the delay we had a lovely time – you can watch what we got up to in my Swansea Instagram Highlight
Tuesday 23rd April – Day 113
Spent the morning catching up on work after the Easter break before heading into London for some meetings. Near the office the tulips were all out and I tried to snap a photo as I dashed for the train home. Although unfortunately it came out a little blurry.
Wednesday 24th April – Day 114
Early start today as I caught the 7.20am flight to Edinburgh for a two day meeting.  We stayed in a hotel which I had not stayed in before that had been recently refurbished. The room was really lovely and I had a great view from the window. Edinburgh [INSERT LINK] is such a beautiful city, with all its tall yellow stone buildings. In the evening we had a meal out and a chance to catch up with some old colleagues. As much as I hate being away from the boys it was nice to have a night off too.
Thursday 25th April – Day 115
Another day in Edinburgh for work which meant that I missed bedtime and didn't get back home until gone nine. Although the plane was delayed it was only by about twenty minutes so no where near as bad as it has been in the past. I took this photo from the plane window. It was actually quite a clear flight and I saw lots of rapeseed fields from the air which reminded me to try and get pictures of the boys in them soon.
Friday 26th April – Day 116
Today we headed to Camber Sands to spend the weekend in a little cottage there. I was really hoping that the weather would hold and we could have another weekend on the beach. Only it didn't quite work out that way but I did manage to snap this on the Friday when we arrived. It was stunning.
Blog Posts this week
Being at work in Edinburgh means that I have not published as many posts as I would have normally done. Partly because of being away over Easter Ive not had a chance to schedules the weeks post. Plus I am still playing catch up on
Berlin
and Rotterdam with various posts part written!
You are invited to the Inlinkz link party!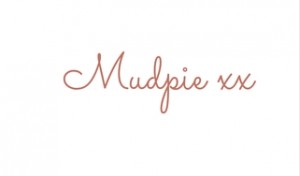 If you've liked this post please follow me on my social media channels:
Mudpie Fridays: Twitter | Instagram | Facebook | Pinterest | LinkedIn