Dreams Sleepmatch Review – We moved into out house about twelve years ago. When we did we brought a new bed and a mattress. It was simple we walked into a store, sat on a few beds, probably had a giggle about which one. There was no science behind it. To be honest we had no idea what were were looking for or what worked best for us. Fast forward twelve years and we still had the same mattress.
Only now we also have two children, two demanding careers and everything that goes with having a family and juggling life. Our sleep was suffering. Especially as Kipper didn't get the memo and likes to join us in the early hours of the morning most days. When Dreams got in contact and asked us if we would like to try out their new Sleepmatch technology I was intrigued to see if it really would make a difference after all they are the experts in sleep … spoiler alert it really has!
My husband and I were invited to the Dreams store in Farnborough which offer Sleepmatch. Sleepmatch can help identify which is the right mattress for you and ensure that you get the right support. This will ensure that your spine is aligned during sleep and that there are no morning aches and pains. If I am honest I was a little sceptical initially. I am not sure if the lady helping us through the process picked up on it or not. But she put us totally at ease straight away. She began by asking a few questions which she entered into the terminal to assess our sleeping preferences.
What is Sleepmatch?
The sleepmatch consists of two single sized beds with a computer screen above. You lay down for three minutes on the beds and during this time the sleepmatch computer will utilise over 1000 scientific measurements. This will allow it to assess the level of postural support needed by replicating how you sleep. It was a little odd laying down and watching the computer effectively map your body above you. Very cleverly it explains what it is doing as it goes. At the end of the scan the computer will tell you which mattresses fit your profile on the Dreams Comfort by Colour system. We were given a little print out of the mattresses and from there worked around the store laying down on all mattresses suggested.
Through the process the lady directed us to each mattress, asking questions to help us assess the suitability. What I liked was that there was mattresses under each category ranging from traditional spring mattresses, to combination to more advanced mattresses and TEMPUR mattresses. This also meant that there was a lot of variation in price so that you could find something that also suited your budget.
Trying out new pillows
We were even given some pillows to try out and to help us with our decision. Even the pillows were tailored to our individual preferences. Hubby and I have always had exactly the same pillows so it was a surprise when she suggested different types for each of us. After trying all the different mattresses we opted for a TEMPUR CoolTouch Sensation Elite Mattress. We had never had a TEMPUR mattress before and not what we expected to walk out with. However its made a huge difference to our sleeping patterns. Which I will come onto.
The delivery of out Sleepmatch mattress
Delivery was easy to arrange in store. I was also delighted to discover that they also provide a recycling service for your old mattress. Meaning I have one less thing to worry about. Dreams provide a large green bag to place your old mattress in and will take it when they deliver your new one. Lets talk about delivery. I was very impressed with the delivery experience. We were notified in advance of the expected time slot. Then on the run up I received a phone call to let me know we were the next delivery. They were so quick in the delivery. It took less than ten minutes to put the new one upstairs and the old one in the van. Plus they took their shoes off at the front door!
Our thoughts on our new mattress
There is something special about a new mattress. Kipper thought it was great fun testing it out while we left it to settle. Sleeping on a TEMPUR mattress was definitely different initially and we did wonder if we had done the right thing. But we woke up that first morning feeling more rested than we had for a long time. Even with the little person who came to join us in the early hours of the morning. Coupled with the new pillows there were no aches and pains in the morning. Nothing.
Again the sceptic in me thought that it maybe just a lucky night. But I was wrong. We have now had the mattress for a month and have been enjoying a good nights sleep each night since. Over the last couple of weeks we have been fortunate to do a bit of travelling over Easter and I have really noticed the difference when we are not in our bed. Not only with comfort but also I wake up achy which I do not do at home.
In summary
I look forward to going to bed each night now to enjoy our new TEMPUR mattress. Yet without the sleepmatch technology I would never have considered a TEMPUR mattress. We have been encouraging all our friends to go and try it out, as it has without doubt made a difference to our sleeping patterns. We wake up more rested and ready to take on the juggling act of parenthood. I can see why Dreams are the most recommended bed retailer in the UK, find out more on their website. If you would like to read about another experience of choosing a mattress through Dreams Sleepmatch then you can read all about Franca's experience here.
Dreams recommend changing your mattress every eight years – when was the last time you changed yours?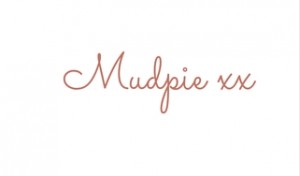 If you've liked this post please follow me on my social media channels:
Mudpie Fridays: Twitter | Instagram | Facebook | Pinterest | LinkedIn
This is a sponsored post, we were compensated for our time and the mattress we received was for the purpose of this blog – Dreams Sleepmatch Review. As always all opinions and words are my own