Review the Berlin Welcome Card: I don't normally put much stay in a travel card for a city break. That was until I came across the Berlin Welcome Card on our recent trip to Berlin. I honestly don't think we could have coped without it.  Berlin is a large city, its definitely still the largest German speaking city and sprawls out from the centre and beyond. For this reason it is likely that the things on your to do list are significantly spread out. You can read about what we got up to during our visit in our Ten thing to do with Kids in Berlin post. Many of the monuments are scattered around. For this reason they have an excellent public transport system. 
We did not brave the buses purely working in London I am more of a metro or underground girl. However we navigated both the underground and overground trains with ease. The extensive network is well sign posted and colour coded so even if you have never been before its easy to pick up. We used it every day and without it I don't think we would have fitted as much in as we did. 
Very easy to use you can buy it online and then exchange the voucher for a ticket at either a Tourist Information Centre or as we did in the airport at arrivals. It only takes half an hour from the airport by train into the city centre on one of their fast trains. To use the ticket all you need to do is validate the ticket on the platform. There is a little red or yellow box which you place your card into and it will stamp your ticket with a date. Then you are free to get on and off as much as you like. You do not need to pass the ticket through a scanner or validate it again to continue to use it. Which is really helpful when you are trying to navigate an unknown train or bus network. With one eye on your child and another on where you are on the map. Having to juggle tickets is an added headache.
However the Berlin Welcome Card is so much more than that as it also offers considerable discounts on activities throughout the city. During our stay the places we visited qualified for the following discounts:
Hop on hop off Bus – reduced adult fare by 5.50€
Boat Trip – Reduced adult fare 16€ to 10€
Sea Life & AquaDom – 30% off the entry price which is 5.39€ each
Berlin Zoo – 25% off the entry which is 5.87€
Legoland Discovery – 30% off the entry price which is 5.85€ each
TV Tower – 25% off the observation deck tickets which is 6.50€
Which would have saved us 46.35€.  You can get cards from 48 hours to 6 days, from 23€ to 47€. Many of the people at the airport were buying the card for one day just to use the train as an airport transfer. We had a four day card which cost 37€, thats under 10€ a day and works out great value for money. Especially when you use it as much as we did, the discounts we made effectively paid for free travel during the four days of our stay. Including the airport transfer from Schofield. Plus up to three children are also included with each adult up to the age of 14. By having the Berlin Welcome Card Monkey and I had unlimited travel and saved money on things we were going to do anyway. 
When we visit Berlin again I would definitely look to get another Berlin Welcome Card. They also offer an Unlimited version which includes entrance to thirty of Berlin's highlights.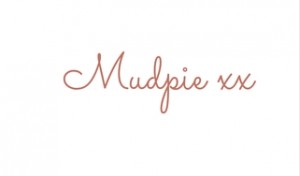 If you've liked this post please follow me on my social media channels:
Mudpie Fridays: Twitter | Instagram | Facebook | Pinterest | LinkedIn
We were invited to Berlin and given a Berlin Welcome Card to use during our trip. All words and opinions are my own.