The days of this week again seem to run into each so a brief summary this week. If you want more details check out what we got up to last week – Our Adventures in Pictures: 365 Week 17 2019
Saturday 27th April – Day 117
We had planned to go to the beach today, especially after the beautiful weather we had last weekend. Only it didn't go like that and although we attempted the beach we didn't stay long. Instead opting to go into
Rye
for a wander around before coming back to Camber Sands for a meal. It was a very relaxed family weekend and exactly what we needed after a hectic Easter.
Sunday 28th April – Day 118
We left the house early and headed out for the day. As part of our ABC of Castles we wanted to go to a castle beginning with H and headed to Herstmonceux Castle. Although we couldn't go in the castle we had fun in the gardens. Before going to the Science Centre at the Observatory, where the boys loved playing.
Monday 29th April – Day 119
I got the early train into the city today which meant getting the early train and getting up at 5.30. It reminded me that I am glad I don't have to do it everyday. The changes that have happened at work over the first few months of the year are now starting to bed in. I spent the day interviewing.
Tuesday 30th April – Day 120
I headed into London again for work today for some training on a new CRM system we are launching. I meant to take a lovely picture of St Pauls but it never quite worked out that way!
Wednesday 1st May – Day 121
I had a little adventure today catching the train for work so that I could make a retirement do today. Only it wasn't as straightforward as going into London as I had client meetings so ended up travelling on several different railways that I hadn't before. I was actually surprised about just how easy it was. I also made the do with plenty of time to spare and joined the retire's for some oysters before the meal. It was the end of an era, an emotional and fun evening was had by all.
Thursday 2nd May April – Day 122
Busy day running around for work and for the kids. Monkey had Beavers only I hadn't read the email and ended up going to the Scout Hut. Only to find out they were meeting at a village church for a walk in the blue bells which was about a ten minute drive away. Oops. Anyway we made it a little late. Just as well after sewing his new badges on this week. After I dropped him at Beavers I went to our local polling station to vote.
Friday 3rd May – Day 123
Kipper and I went to our usual music class. Not that it actually went to plan as he refused to join with much of it and when the did he threw a strop. I thought it was the terrible twos… but it could be the terrible threes with Kipper. I did manage to get a photo of him in the birthday hat though. After bribing him with a biscuit.
After we went to Nymans which is the closest National Trust property to us. We had a piece of cake and then went for a wander. He chose the directions and was very tolerant of my need for photos. This is my favourite one.
Blog Posts this week
I didn't get anywhere as much writing done last weekend as I wanted so I am planning on trying to catch up over the Bank Holiday.
You are invited to the Inlinkz link party!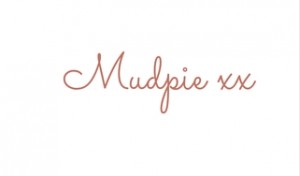 If you've liked this post please follow me on my social media channels:
Mudpie Fridays: Twitter | Instagram | Facebook | Pinterest | LinkedIn