A Picture Postcard from Rye: Last weekend we visited Camber Sands staying with Mulberry Cottages. We had planned on spending a lot of time on the beach. However unsurprisingly the weather was not playing ball and hours spent exploring the beach suddenly seemed like a bad idea. Although we did give it a go for all of about fifteen minutes. Instead we jumped in the car and drove a short ten minute car ride to Rye.
We have visited Rye before several years ago when Monkey was small. Its a lovely little town with cobbled hill and plenty of places to sit and watch the world go by. There as quaint little shops selling antiques and souvenirs. As well as plenty of jewellery, art galleries and novelty items such as toy soldiers. Monkey was pleased to see the old fashioned sweet shops and opted for a sweetie necklace. Instantly I was transported back to my own childhood and the corner shop at the top of the road which sold the same when I was about his age.
There are several large pubs which are always really busy and if you are looking to eat at The George then I would suggest booking in advance. There is a also a little castle on the top of the hill and a pub close to it with a large bank in the beer garden that keeps the kids entertained. While we  were there I couldn't help but take some photos.
Monkey and his grandfather walking up the winding streets 
In an old fashioned news agents that sold pretty much anything and everything you could possibly want. I noticed the tide tables a sign to how close we are to the coast.
Monkey was fascinated by these hand painted toy soldiers. There were all different shapes and sizes available.
Outside the George at Rye these shells hung in front of the large glass windows and all around the doorway. I don't remember them being there last time we visited and I wondered if they maybe from a wedding.
Monkey and his much loved sweetie necklace trying to decide which colour to start with 
Wisteria is a favourite of mine. This one grew outside a chocolate box white washed Georgian cottage on the highs street.
We went to the Ship for a lunch and opposite on some flats was this figure head. A nod to the towns heritage it looked a little out of place.
Kipper exploring what we thought was a well at some point.
Have you been to Rye? I would love to hear about your favourite bits in the comments below.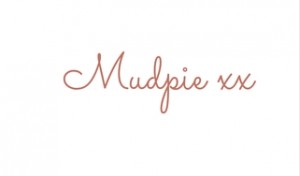 If you've liked this post please follow me on my social media channels:
Mudpie Fridays: Twitter | Instagram | Facebook | Pinterest | LinkedIn