'You are the bows from which your children as living arrows are sent forth"
This weeks photos were taken on Saturday when we went to Marwell Zoo for Brickosaurs for a review trip. As Kipper turns three over the bank holiday weekend it was a pre Birthday treat. Its funny though how different the boys can be sometimes, we really noticed a difference on this trip. As Monkey is so into his animals even at three he would sit and watch them for ages, asking questions taking it all in. Kipper on the other hand is mildly interested at best and would prefer to find a stick or be doing something.
I chose this picture of Kipper on the mini train in his Easter jumper from last year. He hates wearing a coat and this jumper is particularly thick. Plus he's fast growing out of it so I used the opportunity to get one last bunny photo! He has mini fangs as teeth…
I chose one of Monkey playing in the lego bricks. I think we must have been there for a good hour and he diligently made a tower with a roof. I almost chose that picture to share but its likely to appear in the full review. So instead I chose this one. I am not sure he was 100% comfortable laying in the lego bricks but he wanted a photo taken.
This week we are looking forward to Kippers birthday, he will be having a party next weekend with a very special cake. I must admit the three day working week is also appealing. You never know I may actually catch up on all the blog work from the Easter holidays…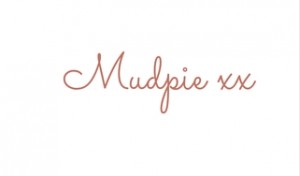 If you've liked this post please follow me on my social media channels:
Mudpie Fridays: YouTube | Twitter | Instagram | Facebook | Pinterest | LinkedIn
Linking up to #LivingArrows