Konfidence 10% Discount Code valid for 2019
If you are regular readers of Mudpie Fridays you will know that we are Konfidence Ambassadors. Which means that we will be bringing you reviews of their products throughout the year.
As part of the ambassador programme I can also give you a Konfidence 10% Discount Code valid for 2019. Just enter SwimbassCI1 in the promotional code box at checkout. Valid until the 31st December 2019 it can not be used with any other promotional code. You can use the discount code on the website.
Here is Kipper making use of their wetsuit during a recent trip to Swansea. Although the weather was uncharacteristically warm for Easter weekend they definitely needed the wetsuits to paddle in the sea. I always thought that it would be difficult to put a wetsuit on a toddler. I was very surprised by just how easy it was to put on and take off.
There is something special about playing in the sea when you are little. We have now added their wetsuits to the mental beach checklist along with bucket and spades, picnic rugs, nets and beach shoes. Monkey loved watching the older children surfing in their suits and was quite impressed that he had one of his own ready to be a big boy.
Konfidence was originally created by husband and wife couple when they were unable to find suitable flotation devices for their own children. They created the Konfidence Jacket. Which is the number one best-selling neoprene swimming buoyancy aid for children aged 1 to 7 years. They also off a number of other products for children including baby swim wear, wetsuits, floatsuits, UV Suits and various beach and swim toys.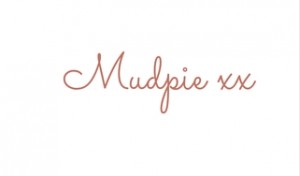 If you've liked this post please follow me on my social media channels:
Mudpie Fridays: YouTube | Twitter | Instagram | Facebook | Pinterest | LinkedIn