Its been a busy week one where my feet have hardly touched the ground. After reasonably quiet weekend last week I was hoping to be able to get on top of the to do lists this week. However work had other ideas so I am no further forward. You can see what we got up to last week here – Our Adventures in Pictures: 365 Week 18 2019
Saturday 4th May – Day 124
Today we headed to
Marwell Zoo for a review trip to see the Brickosaurs
. Since Kipper's birthday is on Monday we treated it as a Birthday trip. We are very fond of the zoo and its residences having visited several times before. We were really lucky with the weather as it looked as though it was due to rain, but other then a few spots when we had a bright blue sky we got away with it. There was a new tropical house and I totally fell in love with the sloth. Could be because thats how I feel most of the time…. The boys loved the play areas. Kipper especially he's got an adventurous streak and will quite happily climb the high nets and go down the biggest slides he can find. Today was no exception, despite the play area apparently being suitable for children aged 6-12 years old.
Sunday 5th May – Day 125
We have hardly been at home for the last few weeks which means things have got on top of us. Today was spent in the garden trying to make it look presentable. I spent time tidying and cleaning the boys rooms, catching up on washing and generally trying to have a bit of a sort out. We have a much quieter May – well until half term anyway. So I am hoping to get rid of some of the baby bits and make a start on our Eurodisney fund… I am hoping that may motivate me to actually sell some of the bits too… I didn't take any pictures other than this one which was of a glass of amaretto and Kipper's presents waiting to be wrapped up. It was taken just before nine. Which was when my waters were broken three years ago. If I am honest its a little hazy from then on it, but I know I could have done with a stiff drink at that point!
Monday 6th May – Day 126
Kipper turned three! I'm not sure if I was ready for it if I am honest since I am already painfully aware we are entering the last year before he starts school and I don't want to think about it. After presents at home we headed out to go on a steam train at the birthday's boy request. It was only a short trip, but we found a park in Tunbridge Wells and had our picnic. The boys found some huge rocks and enjoyed climbing up and down on them. Although we did have our hearts in our mouth at one point. Since the now three year old seems to thinks he can do what his almost seven older brother can do. Kipper was most excited about his cake… it was all about the cake. Although we didn't manage to keep the candles alight because it was a little windy. Both boys slept all the way home after our return ride on the train.  Although to keep it real there was a little bit of a tantrum going on at one point…
Tuesday 7th May – Day 127
Normal work day for me, although I am finding myself working later and later into the evenings. Which is a real juggling act as I want to be present at bedtime. I didn't manage any photos today.
Wednesday 8th May – Day 128
London. Whats worse than the early train into town… the early train into town when its raining. I had planned on trying to catch a puddle picture but it was throwing it down so much I gave up on this idea. Worked late again. Excitingly my blog was updated to its new theme in the evening. I think its going to take a little getting use to and I suspect I will fiddle with it a bit. Now I am looking at the header and wondering if I should change it. Maybe for something cleaner. But then I am rather attached to the little graphic. What do you think?
Thursday 9th May – Day 129
I was on the road all day today with work and had a colleague down from Edinburgh. Which meant I ended up working until gone ten last night corporately.  Its something I have tried to avoid since having kids and I am hoping its not going to become a habit. Todays photo was taken when I dropped Kipper off at nursery. There is a new housing estate going into the village (tut) and its just reached the fields around the nursery. Which is a real shame.
Friday 10th May – Day 130
Its been a long time coming this week! Kipper and I went to music bus before heading to an inside inflatable soft play. I am trying to record our Fridays more so there could well be some Picture Postcard posts coming. Since I am suddenly aware that next September he will be starting school. So I am desperate to make sure we make the most of our time together. When he goes to school it will be the end of an era and much more of an emotional wrench than when Monkey went. I am not crouching down in this photo just sitting in amongst the balls… its that deep!
Blog Posts this week
Last weekend I managed to get quite a few posts scheduled and hoped to keep on top of it this week so that I didn't need to do the same. But all the late nights I have been pulling at work has meant thats not happened.
This weekend we are at home again although have a trip to friends planned a certain little mans birthday party to look forward to…
You are invited to the Inlinkz link party!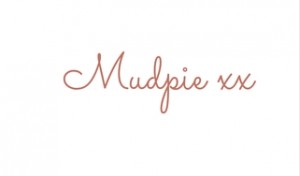 If you've liked this post please follow me on my social media channels:
Mudpie Fridays: Twitter | Instagram | Facebook | Pinterest | LinkedIn