Each year I try and complete a Birthday Questionnaire with the boys. A little note about their preferences. I hope they will provide something fun to look back on. Although doing this one with Kipper made me realise even more the differences between the boys.
What is your favourite colour? Red like my letter box. He has a thing about Red deciding he wanted a red tractor the night of his actual birthday at bedtime. We got lucky as when we went out for his birthday on the Spa Valley Line they had a small one in the toy shop at Tunbridge Wells Station.
What is your favourite toy? His little red
What is your favourite fruit? Apples, pears and strawberries
What is your favourite TV show? Blaze and the Monster Machines
What is your favourite thing to eat for lunch? – Butter Sandwiches, which is actually peanut butter sandwiches. He doesn't appear to have a very savoury tooth so is not keen on things like ham.
What is your favourite outfit? – Joggers. Kipper has yet to discover dressing up although we have a whole rail of outfits from when Monkey was his age. He most definitely does not like dungarees which is a shame as I love them.
What is your favourite game? – Chase, the giggles when he toys to avoid capture are infectious
Where is your favourite food? – Chocolate chip Brioche.
What is your favourite animal? – Alfie cat
What is your favourite song? – He has only really just started getting into music bus and still won't join in the actions or sing with the rest of the kids. But when he's at home he will sing many of the songs. Londons Burning seems to be popular as well as Tiny Tim.
What is your favourite book? – A tractor book with moveable wheels
Who is your best friend? – James at nursery and his big brother. Kipper is going through that phase where he tells everyone they are his best friend. Including Hubby and me.
What is your favourite sport? – He doesn't really have one at the moment. He just loves being outside and will take every opportunity to do so.
What is your favourite thing to do outside? – Go to the park and especially the slide. Find as many sticks as possible and not be able to carry them all.
What is your favourite drink? – Red squash and oat milk – not mixed together!
What was your favourite holiday? – Holiday home, by this he means when we visited the Algarve and had our own swimming pool. Its something thats never left him!
What do you like to take to bed with you? – His dummies which will be going to the Dummy Fairy soon. A red cuddly car. Ickle Pickle who sings a lullaby. Sometimes turtle although he is not as attached to him as he was this time last year.
What is your favourite thing to eat for breakfast? – Chocolate Chip Brioche
What do you want for dinner on your birthday? – Spaghetti Bolognese
What do you want to be when you grow up? – 'I don't want to grow up' – He wants to be Peter Pan!
Do you think I am missing any questions? If so let me know in the comments below.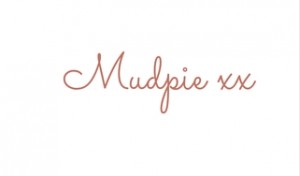 If you've liked this post please follow me on my social media channels:
Mudpie Fridays: Twitter | Instagram | Facebook | Pinterest | LinkedIn