Shark DuoClean Cordless Upright Vacuum Cleaner Review: I am always on the hunt for things that will make my domestic life easier. Working fifty plus hours a week corporately, having two small kids and running a business as well means the house comes last on the list. I have never had a cleaner although often thought about it, but then knowing I would need to tidy everything away first has always put me off! So trying to fit in domestic bliss while travelling the UK and Europe is a challenge.
I know I am not alone with this. So when Shark got in contact and asked if we would like to trail the Stark DuoClean Cordless Upright Vacuum Cleaner with Powered Lift-Away and TruePet I said yes. We have never had a cordless vacuum before and I hoped it would generally encourage everyone to clean more. Rather than reaching for the dust pan and brush, which we do a lot with a three year old! Just as I had hoped thats exactly what as happened. It really has revolutionised the way we clean as its grab and go.
The battery has a 50 minute running time. There is always power because its removable you can either place it to charge on the worktop. Or plug it in while the battery is still in the vacuum. I also have found that 50 minutes is more than enough to do our three bed cottage from top to bottom. It has a large dustcup which also means that I don't need to empty half way through. Many of the cordless ones we have looked at before are on the smaller side.
The Stark DuoClean Cordless Upright Vacuum Cleaner is so versatile. Which makes cleaning a lot easier. Firstly it comes with a crevice tool,  upholstery tool, dusting brush and motorised pet tool. All of these can easily clip into the cleaning wand. We have both hard and carpeted floors at home. I was very impressed that rather than needing to change the head of the vacuum to cope with the different floors. There is a button on the cleaning handle to switch between the two. Another tick in the box for making my life easier and vacuuming quicker. Because you don't need to change the floor head its been specifically designed for triple particle cleaning. Removing large, small and stuck on dust. It does seem to cope very well at pulling out dirt, since we have a thick wool carpet that it works very well on. Where others have not succeeded!
However the thing that makes this the most versatile vacuum I have ever used is the fact that the canister lifts away. This allows totally unencumbered cleaning of the stairs and off of the floor. It also means that its incredibly light. I really don't enjoy cleaning the stairs at all but with the Stark DuoClean Cordless Upright Vacuum Cleaner makes it so easy. You are effectively getting three different vacuums for the price of one – an upright, hand stick and a hand held vacuum all in one.
Both the boys suffer with allergies. For this reason its always something I consider when buying things for the home. I was very pleased to see that the Stark DuoClean Cordless Upright Vacuum Cleaner has the Anti Allergen Logo. This means it captures and holds over 99.97% of dust and allergens inside the vacuum, not releasing them back into the air we breathe. As Monkey has a dust allergy this is super important for us.
One of the other features I really like are the LED lights at the front of the vacuum. Its especially useful for when I am going under furniture as it means I can see easier and also highlights anything I may have missed.
Even the husband is quite fond of our new vacuum and I must admit our lounge carpet is looking cleaner than it has in a while. Partly because he will quite often give it a quick run around when he gets in from work. I think he finds it almost theraputic as its thats easy. Which also means that the dirt doesn't accumulate throughout the week either. Perfect
The Stark DuoClean Cordless Upright Vacuum Cleaner has definitely changed the way we vacuum in our house. If you are on the hunt for a new vacuum then I would definitely suggest considering this. The cordless nature makes its so easy. The suction power is second to none and the lightness of the vacuum means that you can make light work of the cleaning. It has reduced the amount of time we spend vacuuming. Which means we have more time to spend together a family. Which ultimately is all we want.
The Stark DuoClean Cordless Upright Vacuum Cleaner comes with a five year guarantee and two year guarantee. It has an RRP of £479.99 but it is currently on offer for £349.99.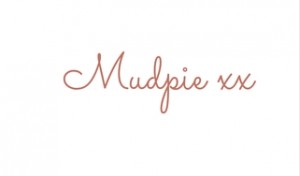 If you've liked this post please follow me on my social media channels:
Mudpie Fridays: Twitter | Instagram | Facebook | Pinterest | LinkedIn
We were sent the vacuum Cleaner for the purpose of this blog post Shark DuoClean Cordless Upright Vacuum Cleaner Review. All words and opinions are my own.