Our Adventures in Pictures: 365 Week 19 2019
Saturday 11th May – Day 131
Today we had our first BBQ of the year around one of our friends houses. At one point it did look like we may be rained out. But the shower only lasted a few minutes and the sun came out again. It was a very nice relaxing afternoon. The boys enjoyed playing in the garden especially cricket which proved to be a big hit. Monkey also got a chance to practice his base ball. I managed to catch the ball going through his mitt on the camera, although most of the photos came out blurry this one wasn't too bad.
Sunday 12th May – Day 132
Today was Kipper's birthday party. We arranged a soft play party for some of his nursery friends. Its a far cry from the sorts of parties I use to arrange but he had a great time. I also marvelled at the fact that all we needed to do was to turn up. It was a lot less stressful. Although I struggled to get him to pose for a photo with his amazing Zog cake. I did get this of the two of them with it in the background. Hubby also managed to get a photo of me with the Birthday boy. It makes a change for me to be in an actual picture!!
Monday 13th May – Day 133
I am normally good and try and write this daily but its not worked out like that this week. Its been a very busy week work wise with over half the week spent in London. Today I met some colleagues to discuss a soft skills training course we are running next week. Before trying to catch up on emails and phone calls for the rest of the day. I didn't manage any photos today.
Tuesday 14th May – Day 134
Full day at work today running seminars. One of the venues was actually a hotel I visited over twelve years ago when then friends got married. It was a different part of my life and I did smile to myself about how things have changed since then. That evening when we picked the kids from childcare and headed to the pub for pizza and chips for tea. Since for the rest of the week it was unlikely I would make it home in time for bedtime. In this particular pub they had a bouncy castle and the kids had a great time. In fact it was pretty difficult to get them away from it to eat their dinner.
Wednesday 15th May – Day 135
An early start into London for a course. I met my work colleagues in the park before heading in, which is where this photo was taken. It was a challenging course which I found pretty emotionally draining. I think I will need to spend a lot more time thinking about its contents.
Thursday 16th May – Day 136
An even earlier start into London today for our annual conference. It was good catching up with colleagues and I may have even won an award!
Friday 17th May – Day 137
Kipper was excited to go to London today. Although I am not sure filming for a brand collaboration really ticked the boxes for him. It sounds like the photographer got some very cute photos of him. Just as well as I think this is the first Friday this year where I didn't take a single photo.
The rest of the weekend is going to be pretty relaxed although I still have a ton of blog work to catch up on..
Blog Posts this week
You are invited to the Inlinkz link party!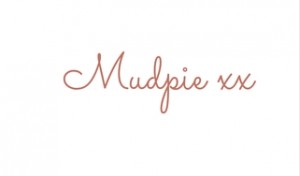 If you've liked this post please follow me on my social media channels:
Mudpie Fridays: Twitter | Instagram | Facebook | Pinterest | LinkedIn