Review Neos SmartCam: Up until now we have not used a security or motion camera at home. With two small children at home we do make sure our home is as secure and safe as possible. But the question I constantly ask myself is could we be doing more. Often I have considered getting a home security camera. However the two things that have put me off are the size of the camera and the price. When Neos SmartCam got in contact to ask if we would like to try out their home security camera. I was intrigued to see that it solved both my reservations, not only was it small enough to be discrete. It is also priced at a very reasonable £19.99.
Of course the real question is does it do what it needs to do?
Features of the Neos SmartCam
Equipped with 1080p Full HD with Live Stream and 8X Digital Zoom means that you get clear images when you need them.
FREE Cloud Storage. When motion or noise is detected a 12 second video clip is stored for 14 days for free and secured in a AWS Cloud via an end-to-end encryption. Which you can then download
Night vision the Neos SmartCam see's up to 9 metres away even in total darkness.
There is two way audio function
The app allows for more than one Neos Smartcam
Designed for inside use it is designed to be flexible. In addition to being small and discrete it can also be wall mounted. Which is great if you are looking to place it at a difficult angle. With built in magnets it also gives extra placement options.

Installation
To get started its very simple. In the box you get the Neos SmartCam, a usb cable and plug, mounting plate and mounting tape. I downloaded the free app from the App Store an registered simply. By adding our address during this process it allows for the Neos SmartCam to be auto alarmed. By pressing a small set up button underneath the security camera you attach it to the wifi an then scan a QR code on the app with the camera. Its as simple as that.
Our Experience of the the Neos SmartCam
We decided to place our Neos SmartCam in lounge. Not only does it give me a view of our driveway but it also means I can keep an eye on the boys when they are in the lounge on their own. Its also a great way of making use of the two way audio when they are mis behaving! Their faces are always a picture, especially the first time when they hadn't noticed it sitting on the mantle piece. Not that I can blame them since its only 5cm high and 4.5cm wide, its tiny.
The little videos – 12 second clips are stored in the cloud for two weeks. Since they can be downloaded I am considering making a little video of the funniest ones.
More seriously the fact that it comes on a little stand means I can direct it towards our front door. So I can always see who is coming up the driveway. Working from home its easy to get caught in doorway conversations which are unproductive, not wanting to end them because of appearing rude. (No mum I don't mean you). This way I can check who is at the door before opening. The Neos SmartCam is on a little grey stand which can be pulled down from the base. It also allows for the camera to be tilted and rotated to get the perfect angle.
The App
The clever app will send notifications if you set them up to tell you if there is motion or noise detected in the room. The picture is crystal clear I was really surprised by the quality both in daylight and in night vision. The zoom works in just the same way as it does on photos on the phone.
We have not added a micro SD card yet but are considering doing so since it allows recording without wifi. The only thing I would like to see as an addition it to be able to use the Neos SmartCam without having to plug it in. We travel so much and I can really see it being useful but the need to plug it in can limit its usefulness. Some sort of battery life would be a great addition.
I am super impressed with the Neos SmartCam it gives me all the things I want in a home security camera but at the fraction of the price of other models. You can order yours via the Neos website for £19.99 and £4.99 delivery.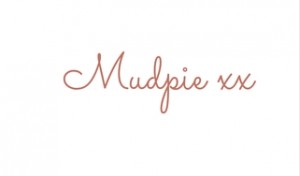 If you've liked this post please follow me on my social media channels:
Mudpie Fridays: Twitter | Instagram | Facebook | Pinterest |LinkedIn
This is a collaborative post, we were given a Neos SmartCam for the purpose of this review. I was also compensated for my time.