Its been a busy work week despite not being very well.I feel like I should have lost a stone in weight since I have hardly eaten a thing. Although it never works like that does it? Plus I started a new challenge with work to walk 10,000 steps a day for the next 100 days. If you would like to see what we got up to last week you can do so here – Our Adventures in Pictures: 365 Week 20 2019
Saturday 18th May – Day 138
Kipper went to his best friends party in the morning. Although it took a little time for him to get his head around the fact that it wasn't his. I guess thats the problem with being a three year old. He did have a good time in the end though and went home with a little sunflower. I think the boys are going to race them to see how tall they grow. In the afternoon we went to some friends for dinner. They kids had a great time playing in the garden, the men watched the FA cup final and the ladies had wine! Unfortunately I was so relaxed I forgot to take any pictures…
Sunday 19th May – Day 139
We stayed at our friends overnight and had a lazy breakfast before a trip to the park. Monkey wanted me and him to swing together in a big round seat swing. Yet since it was the only two of us he had fun pushing the swing and then jumping on. It was quite nice being pushed for a change instead of doing the pushing. Maybe a sign of things to come? My parents live in the same town so holding onto the weather we managed a BBQ with family in the afternoon. Again the boys enjoyed playing in the garden.
Monday 20th May – Day 140
Woke up feeling dreadful. Spent most of the night awake with a dodgy stomach. However I still made it into London to run a presentation with some colleagues. I probably should have taken the day off, but they were depending on me and I felt responsible. I went straight home after and worked from bed. Needless to say I didn't manage any photos
Tuesday 21sT May – Day 141
I didn't manage any photos today either although I did make it to work despite still being awake for most of the night.
Wednesday 22nd May – Day 142
Today was the first day in the Global Challenge that I have signed up to. I have to make 10,000 steps a day with the rest of the team. I ended up pacing in the kitchen for about an hour to make up my steps and realised I need to get smarter at it. Since its a 100 challenge. I am starting to feel better although still not really eating anything. Todays photo was taken on the nursery run. Kipper was disappointed to see that the diggers weren't already at work when we arrived at nursery.
Thursday 23rd May – Day 143
I worked late yet again today. Only finishing just before ten. Its always hard when I am off on holiday as I want to make sure I hand everything over and that any queries are resolved. But its done now and I am looking forward to having next week off. I ended up in the kitchen again tonight pacing back and forth. But did manage slightly more steps than yesterday and didn't have to pace for so long. This photo was taken at bath time.
Friday 24th May – Day 144
A normal Friday for us here after our little adventure last week. Kipper had been asking for his music class all week only when we arrived he wasn't keen to join in. Typically. After we headed into town to pick up a few essentials for our trip. I needed a couple of t-shirts since many of my old ones have been destroyed by the boys. They had their hair before cricket, which meant we were running a little late. Since there was a beer festival on in the evening there was a tent selling hot dogs which were very tasty and made the perfect early tea.
This week I have also had a break from most social media. I find instagram so time consuming and with being ill and having a full on week work wise I have let it drop. Can't say I have missed it! Yet next week we are away in Italy which although I am looking forward to, I do need to share on instagram. So this weekend I will be packing and catching up with everyones photos.
Blog Posts this week
You are invited to the Inlinkz link party!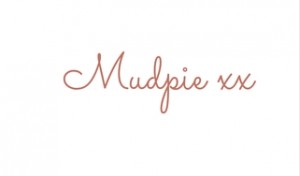 If you've liked this post please follow me on my social media channels:
Mudpie Fridays: Twitter | Instagram | Facebook | Pinterest | LinkedIn