Plaswijckpark English Review: When we visited Rotterdam the tourist board kindly gave us some suggestions for days out. One  of the places they suggested as Plaswijwickpark which is a beautifully nostalgic adventure park. We visited on our last full day. Although you can get public transport from the centre in around fifty minutes we decided to drive. There is a carpark opposite but its not very large with only room for about forty cars. Instead we ended up parking in a residential area just up the road. 
We were not really sure what to expect which I think is why what we did find we enjoyed so much. When you say adventure park to Monkey he thinks of something more in keeping with one of the Merlin attractions. Plaswijckpark could not be further from this which I think is why in part we loved it so much. The map is not available in English although its pretty easy to guess what's what and to be honest I am not sure if you really need one. The majority of the park is outside, although there is an inside play area. Not that we made it inside. There was too much to keep the boys entertained outside. 
Monkey's first stop was a little gravity propelled boat which sent you flying into the middle of the lake. Such a simple but clever idea. There was also some large swan pedalalos the sort I remember from my childhood. The boys then found the bouncing pillows. It was the first time that Kipper had overtired them out and it proved difficult to coax him away. When we did eventually the kids found the go karts. 
One of the things which I really liked about the park is that they have thought about the different age ranges. Although Monkey was old enough to really enjoy the large go karts there was a smaller area for the little ones with go karts that had push bars for parents. The go kart track that Monkey played on was set up with lots of opportunity to role play. He particularly liked the carwash! There were also lots of buildings to explore including a shop and police station. With plenty of go karts for all the children it was very popular and I think he would have played there all day given the opportunity. 
We decided to eat lunch on site trying out their cafe. Although a reasonably limited menu the food wasn't bad. The only thing that caught us out was the fact they did not take visa debit cards. Thankfully we had enough euros on us, but that could have ended up very differently. After lunch we went on the motorised train which took you around the park. Since time was running out and we wanted to get a feeling for what else we may want to try out. Its not very bug though so be prepared to wait for your turn. Monkey spotted another ride which took him high in the air on a swing. 
Within the park there is also a small petting zoo with several different farm animals. The goats loved running around the barn area. Kipper was fascinated by them watching them going back and forth. There is the opportunity to feed them with grain from little machines. Inside the barn the boys enjoyed climbing up haystacks and across the high ropes. I think Kipper would have stayed for ages given the chance but Monkey get bored easily and decided to have a go at stilt walking. I must admit with hilarious results. I was laughing so hard that I didn't manage to catch a photo.
Kipper was starting to get tired so we decided to try out the boat ride that took us around the lake. It worked, he promptly fell asleep. It was really interesting seeing all the little holiday homes on the lake. Monkey requesting that we should try and get one. I can imagine its very quiet and relaxing when there's not a tour boat going around. However the islands are completely cut off so a dingy would be a necessity.
Our last adventure of the day was Monkey steering Hubby around another part of the lake on a raft with a punt. A couple of times I did think they were going to fall in. I think they must have got over taken several times but he didn't care one little bit.
We had a lovely day out at Plaswijckpark and would highly recommend a visit if you are visiting Rotterdam. There is so much to do there that I am sure we have not covered all of it in this post. The park is open 365 days a year and incredible value at 12.95€ for an adult and children over the age of two. I think it demonstrates that you really do not need to spend a fortune to have a good day out.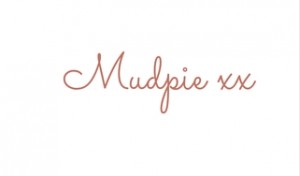 If you've liked this post please follow me on my social media channels:
Mudpie Fridays: Twitter | Instagram | Facebook | Pinterest | LinkedIn
We were gifted our entry tickets for review purposes and our work with the Rotterdam tourist board as part of a hosted stay.