We really needed half term here! Crazy when you think the Easter break was only a couple of weeks ago. Heres what we got up and and if you want to see last weeks you can check it out here – Our Adventures in Pictures: 365 Week 21 2019
Saturday 25th May – Day 145
This morning I was packing while Hubby took the boys down to see their grandparents. I must admit packing is definitely not my favourite job and it always seems to take me ages. I also tried to catch up on some blog work which was needed before we go away. In the afternoon one of my NCT friend's daughters turned seven. How did they get to seven? It was a nice relaxing afternoon with tea and cake. Kipper particularly liked his cupcake making sure he ate every last crumb.
Sunday 26th May – Day 146
Our flight was at midday although we arrived at the airport early so we could get a na early lunch before flying. Unfortunately while sitting eating we noticed the flight had been delayed. Only by twenty minutes but as these things normally go we ended up being a couple of hours. Although not a lot by the time we had picked up the hire car and driven to the Holiday Parc it was seven in the evening. I felt a little cheated if I am honest as the whole point of flying somewhere this time was to make sure that we didn't spend so long travelling! Dinner of pizza, ice cream and red wine made up for it. In a beautiful setting.
Monday 27th May – Day 147
We woke to rain so decided to jump in the car and head out to a city in the guide book. As we hadn't planned on doing much travelling around – it was intended to be a relaxing holiday I felt a little under prepared. Thankfully it played out okay and there was a lot to see and do in Padua. Rain is forecast for the next few days so I am not sure what else we will get up to. I don't really want Hubby driving us around all over the place as it won't be much of a holiday for him if thats the case.
Tuesday 28th May – Day 148
The weather was kind to us today and the pools heated thankfully which meant we spent most of the day at the pool and in the water park. Much to their delight. We always try and balance their needs and ours while we are away. Sometimes we get it right and other trips it tilts too much in one direction. Hoping that we manage it fifty fifty this week.
As suspected we woke to rain. I did have a little wobble at one point around what we were going to do since I hadn't researched any options at all. But quickly found one of the closest towns had a couple of indoor attractions. Including a place full of science experiments. Both boys are doers if you know what I mean so it suited us perfectly. I even managed to get some pretty good photos as they had sent up photo opportunities throughout. Including this one of Monkey hanging upside down…
Thursday 3oth May – Day 150
Today we woke to cloud but not rain! We had already decided this would probably be the day we went to Venice and Burano. It was a long day to try and make the most of it I think we left about 8.30am and returned around 9.30pm. The boys were absolute super stars and we saw so much and I took soooo many photos! It was pretty tough to work out which one to share here. No doubt there will be a full blog post coming in the next couple of weeks.
Friday 31st May – Day 151
What we had been waiting for the sun shone and we went to the beach all day! Its exactly what we wanted and needed after our trip yesterday. I have brought the boys some inflatables, much to the husbands disgust. They had great fun in the waves on them. Since it was so shallow, Kipper particularly liked riding the breaking ones, I wonder if he will be a surfer when he grows up?
I can not believe that our holiday is almost over its gone quicker than ever. Although we have lots of plans in the coming weekends I think we maybe booking something in August. A holiday where I am effectively not working. As although reviewing holidays is an amazing opportunity I don't get a chance to switch off. One thing I have realised this holiday is the need to do that.
Blog Posts this week
Unsurprisingly there have not been that many since most evenings I haven't had time to write and I was  pretty badly organised at getting things written before we went away:
You are invited to the Inlinkz link party!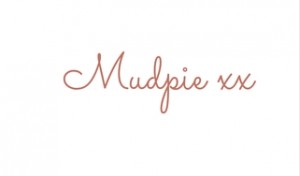 If you've liked this post please follow me on my social media channels:
Mudpie Fridays: Twitter | Instagram | Facebook | Pinterest | LinkedIn