Over Easter we visited Swansea Bay. It is not an area we have ever been to before, despite the fact that I was actually born in the South of Wales. While there we got up to a lot of tourist related activities. Which you can read about in my 8 Things to do in Swansea post. One of the things we did was to visit The Mumbles. It is somewhere I have often heard people talk about as the must see beach. It wasn't until we spent a lovely afternoon relaxing in the sun there that I realised why. 
Like the other beaches we visited during our stay its affected significantly by the tide. Which means that depending on the time of day you visit you will either get lots of lovely beach with rock pools or beautiful blue sea almost right in to the sea wall. Which means you need to time your visit carefully. We were lucky as the tide was out when we arrived which meant the boys got plenty of time to explore. Just at the entrance to pier where you can see the famous mumbles themselves there was a shop selling buckets and spades. Along with fishing nets, which were incredibly good value for money at £2 each. The Victorian Pier itself was shut for renovation. 
Monkey found some rock pools close by and hunted for crabs. He was impressed with his initial find. But it wasn't until we moved closer to the sea did we find a mud skipper. Kipper busied himself by building sand castles and putting little paper flags in the top. Before removing the flags and demolishing them and then starting again. Every now and again he would stop and look out to sea. I have no idea what was going on in his little mind as he looked wistfully at the returning tide. 
This is the view of the bay from Oystermouth Castle overlooking the bay . You can just about make out the pier in the distance.
When we arrived the tide was out which left large expanses of sand by the time we left this was all covered up again
Kipper was very worried about the boats which were not in the sea. A couple of them were leaning over not having anything to prop them up. He decided they should go to the doctors.
The pier was undergoing restoration so we couldn't go on it but Monkey found these old fashioned photo boards
The Mumbles themselves
Monkey couldn't wait to give the nets we brought a go. There were several rock pools left by the receding tide. 
I am pretty sure his first find was actually dead!
Kipper  headed down to the shoreline to search with his net
It wasn't long until Monkey joined him…..
Building sandcastles with little paper flags reminds me of my own childhood. Although they didn't stay built for very long with a two year old…
Looking out to sea I wonder what he is contemplating?
Whats your favourite thing to do at the beach? I would love to hear about it in the comments below.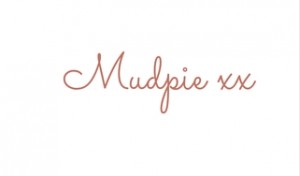 If you've liked this post please follow me on my social media channels:
Mudpie Fridays: Twitter | Instagram | Facebook | Pinterest | LinkedIn
We were invited to Swansea to experience everything the are has to offer. While there I took the photos included in this post. I was not asked to write this and chose to do so for my own purposes.