We were given the two bean bags featured in the post for the purpose of this review. All words and opinions are my own
Bazaar Bag Giant Bean Bag Review – We are half way through decluttering our orangery in an attempt to turn it back into a playroom/office space. For some reason it has become the dumping ground for everything. Monkey also has a birthday coming up and we have finally relented and will be buying him a games machine. So when Bean Bag Bazaar got in contact and asked if we would like to try something from their collection. I didn't hesitate. I knew that the boys will get so much use out of their Indoor & Outdoor Giant Bean Bags.
There are thirteen colours to choose from. I opted for the boys favourites blue and red. They were delivered quickly in huge cardboard boxes, but thankfully are incredibly light. All you have to do is open the box and you are ready to go. I was so surprised by the shear size of them. They measure a whopping 180cm by 140cm.  One bag takes up the whole of Monkeys bedroom floor when laid out flat. Of course being a bean bag it means that they boys don't generally have them laid out flat. Instead they bunch them up all over the place.
I like that they are simple and non fussy and large enough for both boys and one of us at the same time. The husband particular likes sitting on it when its in a canoe like shape. The outer material is Bean Bag Bazzar's exclusive Aqua-TX fabric. Which is wipe clean, a necessity with the boys as well as being 100% water resistant. Since the Summer is shaping up pretty rotten on the weather front its good to know they will survive if left outside by mistake. They are very light so the kids have been dragging them all over the place. I really hope the material is as durable as it claims. It does feel thick and so far it's been standing up a treat to the boys boisterous behaviour.
We have only had them for a few days but already we are using them a lot more than I would have thought. In fact I am now wondering why I haven't tried these before. The have become the preferred method for watching the TV, lounging in the garden and Monkey is threatening to sleep on his. They will also be ideal for their intended us too. When we have finally finished sorting out the orangery space. The floor is slate so it will be nice for the boys to have something comfy to lounge on. Because of their sheer size they can also be use as chairs too. Which will make them perfect for Monkeys game playing.
I am so very impressed with our Indoor & Outdoor Giant Bean Bags. If you would like to try one for yourself the lovely people at Bean Bag Bazaar have kindly given my readers the chance to win one. To enter please use the gleam application below and please note the T&Cs. You will be able to pick your preferred colour too! Good Luck
Competition is open to residents of the UK aged 18 and over. There is no cash alternative offered. The winner will be drawn at random and will receive an  Indoor & Outdoor Giant Bean Bag in their choice of colour.  The giveaway will close on the 12th July at midnight, the winner will be notified through Twitter and will be asked to provide an email address and full postal address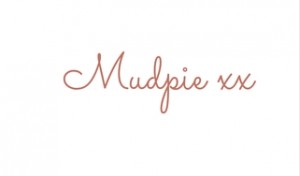 If you've liked this post please follow me on my social media channels:
Mudpie Fridays: YouTube | Twitter | Instagram | Facebook | Pinterest | LinkedIn