Ad Gifted – We were given the toys included in this post in return for review 
The Paw Patrol Little Heroes Paw Awards 2019 – Monkey has been Paw Patrol mad for a long time. Kipper appears to be following in his footsteps enjoying playing along with all the different pup characters. Creating little story lines where the heroes are up to their normal tricks of saving un-expecting characters. The new transforming vehicles from Spin Master have been a huge hit with Kipper. Allowing him to do this even more.
Until now I was not aware that Paw Patrol also celebrate real life heroes. For the second year in the row they will celebrating real life little heroes, with the Paw Patrol Little Heroes Paw Awards 2019. They are designed to credit little ones who have touched the lives of others.
There are eight awards up for grabs aimed at children aged between three and ten years old. Winners are chosen by a panel of judges and are invited to spend a luxury VIP weekend in London in order to attend the winning ceremony on Saturday 12th October. Each winner will also receive a bundle of Paw Patrol toys.  On the Sunday morning winners will be taken to Hamleys for an exclusive behind closed door experience. With some special activities and a donated voucher it will be the perfect way to end the weekend. You can nominate both your own or other people's children via the website – www.PAWAwards.co.uk.
Unsurprisingly the eight awards are named after our favourite Paw Patrol characters.
The Rubble Award for Strength
Whether physical or emotional, do you know a little one who has shown unusual strength? They may have been brave, tough or strong.  
The Skye Award for Courage
Has a little one you know shown outstanding courage.  Did they face their fears or help others through a courageous act? 
The Marshall Award for Loyalty
Sometimes, loyalty is tested and it's not easy to do the right thing by others! It might mean missing out yourself or upsetting another. But if you know a little one has shown remarkable loyalty or willingness, do let us know. 
The Rocky Award for Making a Difference
Has a little one helped the community?  Have they taught you a thing or two about saving the planet or shown inspiration, or wisdom or come up with a brilliant idea?
The Chase Award for Leadership
Has your little one proven a responsible leader? Was there a time when they unexpectedly stepped up to the mark to lead, shown confidence, maturity or set a great example?
The Everest Award for Kindness and Friendship
Has your little one helped or supported a friend or family member in need or just been incredibly kind to others? Tell us how they have been a great friend or about their generosity and kind heart. 
The Zuma Award for Being Helpful
Everyone needs a little help at times and sometimes often and kids are not always first to offer – but if you have a special little assistant in your life then please share what makes them your helpful hero! 
The Ryder Award for Kindness to Animals
Do you know a child who is a hero who shows kindness above and beyond to the animal kingdom? Tell us how this child is a friend to pets or animals whatever their shape, size or wherever they live!
What an amazing set of awards and I can not wait to see who the winners will be. The toys that are featured in this post are Rumbles' Ultimate Rescue Construction Truck and Marshalls Ride & Rescue Vehicle.
Both have a been a huge hit with him. Made to the high standard of other Paw Patrol Spin Master toys we have received. They take his game playing to the next level. The construction truck comes with flashing lights and sounds. The wrecking ball is a favourite of Kippers along with the fact that the front scoop is fully moveable. I like how there is room for six Paw Patrol characters (available separately) and Kipper has slept with the mini steam roller vehicle every night since we opened it.
Marshalls Ride and Rescue Vehicle is something totally new. The fact it opens up to a play set in its own right has been a huge draw to both the boys. By dropping the sides of the fire truck down a scene from the TV programmes is presented. Along with a couple of little characters – Chickaletta and Teddy. There are three different rescue missions to complete using the play set which also includes a water cannon. Unsurprisingly this is Kipper's favourite part! I really like the fact it can all be closed up so that the fire truck can operate as a vehicle in its own right. It really brings something different to the Paw Patrol collection.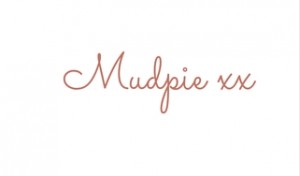 If you've liked this post please follow me on my social media channels:
Mudpie Fridays: YouTube | Twitter | Instagram | Facebook | Pinterest | LinkedIn