10 Tips for visiting Venice with a toddler – While we were staying at Union Lido with Eurocamp we took a day trip to Venice. Hubby and I had started our honeymoon in Venice ten years previously so we knew part of the city already. Albeit a bit of a distant memory. I think this is why it didn't even occur to me that it wouldn't be suitable for a toddler. Yet I was surprised by just how many people contacted me when they saw our Instagram stories asking about whether it was or not. For me, most destinations are suitable for kids. Over the years especially Monkey has been treated so much as an adult when travelling that I hadn't honestly given it a second thought. It wasn't until Kipper was running untamed through the streets of Burano that I wondered!
10 Tips for visiting Venice with a toddler
But actually Venice is more than suitable for a day trip, and we are intending on visiting again with the boys. If you are thinking about doing the same then here are my top tips for visiting Venice with a toddler.
Buggies are doable.
But they need to be the right sort. Walking all day round the city means you need a way of transporting the toddler. If you have a back carrier then it could be a better option. But with Kipper being on the larger side we needed a buggy. We had previously reviewed a travel buggy which is so light its easy to manage over the bridges and steps. Many of the bridges do have steps, with only some of the larger ones near the Grand Canal having ramps. But it was easy enough.
Food
There are plenty of options around the little streets to pick up small snacks and sandwiches. Restaurants around the main tourist attractions are expensive. But a small sandwich can cost 1.5€ with pizza slices that more than fed both the boys they were that large for 3.5€. There are plenty of places since Venice is set up completely for the tourist. You will not have trouble finding one. Although I did also have a ton of breadsticks in my bag too!
Loos
There are no public toilets that we found. Although there are a number of signs. We planned toilet stops in cafes. I also didn't find a baby change anywhere. So go prepared to change on the hop.
Water Bus
If you decided not to take a buggy then you may want to consider using the water bus or Vaperato. You can buy a day ticket for 20€ and children under the age of 6 are free. There are stations dotted along the Grand Canal with clear maps and people available in the kiosks to help guide you. Sometimes they can be busy but they are an easy way to move around the city and get to the things you want to see. Although if you do this, make sure you do spend some time walking around the smaller canals where the buses can't go, to really appreciate the city.
Getting there
If you don't want to stay in Venice with children then it's easy enough to stay on the mainland and travel in. When we visited we caught the train in. Parking a couple of minutes walk from Venezia Mestre we picked up single tickets which cost under 1.5€ each. Trains are very frequent as it seems any train that goes to Venice will go through the station. It's only a fifteen minute train journey and brings you in right opposite the Grand Canal.
Canals
There is no getting away from the fact that Venice is built on water. Some of the small side alleys and streets will not have railings. And there are no railings down the Grand Canal. Despite Kipper's free-spirited nature we managed. All the bridges we went over had railings on each side and many of the canals we walked down were also fine. Many of the main tourist areas are fine and the pathways wide enough to ensure there is the distance from the water. We did take the buggy for the ability to plug him in if needed.
Time of day
Like many cities, Venice gets very busy. If you can manage to split your time then early and late in the day work well. We found especially in the late afternoon the city really seemed to calm down.
Planning of what you want to do and see
Don't over plan it will take longer than you think to get around because of the type of city it is. There is no straight route to any of the main attractions. Instead over bridges and down alleyways. Maps can be difficult to follow as all the streets are on top of each other. Plus there is so much to see. The kids will be constantly distracted by all the different gift shops, mask shops, glass shops and food stalls.
Its a giant climbing frame so be aware
One of the things which really slowed us down is that the boys saw it as one giant climbing frame! They liked to climb over the bridges and up and down the steps. If I had known I probably would have taken some sweets for bribery purposes!
Saying all that the boys had a great time visiting Venice. Monkey wanted to go back on the gondola as soon as he got off it! We have promised a return stay, perhaps during the festival of the masks. Since that has been on my travel wish for as long as I can remember.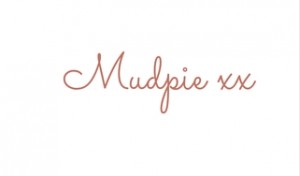 If you've liked this post please follow me on my social media channels:
Mudpie Fridays: YouTube | Twitter | Instagram | Facebook | Pinterest | LinkedIn
10 Tips for visiting Venice with Toddlers