This week like so many has absolutely flown by. Although I haven't been doing very well with my Global Challenge. By the time I switch off the work laptop and switch on my personal one its so late some nights I don't feel like pacing the kitchen to make up my steps. Maybe I should look for a more active job? If you would like to read what we go up to last week then check out – Our Adventures in Pictures: 365 Week 23 2019
Saturday 8th June – Day 159
Today we went to London with the boys for my Father In Laws Birthday celebrations. The day was spent wandering around Greenwich before having a pub lunch near the Cutty Sark. We decided to spend time in the observatory. Monkey was very interested in the clocks and the Meridian Line. The views from the top across the city were amazing. I will be sharing more in one of my
Picture Postcard
post shortly.
Sunday 9th June – Day 160
The first and last weekend day of the month where we didn't have anything on. So we filled it with chores, cleaning and sorting out. Knowing there will be very little done for the rest of the month. I didn't take any photos today other than some for various collaborations. Including these ones of the boys lazing around on giant bean bags, some cute paw patrol toys, a special toddler book, a watch and Monkey's own prepaid debit card. Its going to be a busy week for blog work! I am trying to get everything written and scheduled before Kipper and I travel to Canada at the end of the month.
Monday 10th June – Day 161
Not much to say about today other than the rain really put me off getting my 10,000 steps. I got drenched and was too grumpy to take any photos.
Tuesday 11th JUNe – Day 162
My only day in London this week for a business seminar. I ended up spending most of the day there before practically running back to the station to get back in time to pick up the boys from childcare. I may have treated myself to a new rainbow skirt for my Birthday weekend. I just hope it fits okay as I didn't have time to try it on! I need to try and find something special for the night of my actual Birthday as I booked a restaurant – yay!!
Wednesday 12th JUNe – Day 163
Urgh. Rain all day. I was on the road and it was so heavy at times I couldn't see through the windscreen at times. So unsurprisingly I didn't take a photo today. Instead I am sharing this one from yesterday which is actually the top of the Gherkin and the only curved piece of glass in the same building
Thursday 13th JUne – Day 164
Today I managed to catch up on a few things that have been on my to do list for ages. Working through the list always makes me feel better and more in control. Monkey had Beavers after school and this week Hubby took him as they were doing a special Fathers Day celebration. He was most impressed with the fact he got a new junk modelling badge. Our roses are now in full bloom and if we were not going away this weekend I would be looking at dead heading them. But we are so it will need to wait until later in the week. This is one of my favourites, I love the two tone colour.
Friday 14th June – Day 165
Hello Friday! It feels like it took a long time coming this week. Possibly because we are away and the boys are very excitable about the whole thing. We picked Monkey up from school and drove the 200 odd miles to Alton Towers. Visiting as part of our Brand Ambassadorship with Konfidence. It ended up a longer journey than anticipated. I am not sure why I am surprised by this fact though. Considering every trip we ever make up the country on a Friday is always delayed…. This photo was taken as we arrived and is outside the hotel we are staying in.
Blog Posts this week
You are invited to the Inlinkz link party!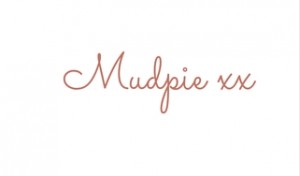 If you've liked this post please follow me on my social media channels:
Mudpie Fridays: Twitter | Instagram | Facebook | Pinterest | LinkedIn