Burano Rainbow Houses: When we visited Venice we decided to jump on a varporreto to Burano. A vaperato is a water bus Many of the stations are on the Grand Canal and easy to spot as they look a little out of place. Big grey boxes with yellow signs tend to stand out against the old colourful buildings. We decided to catch one just off of Piazza San Marco. We had to change as we missed the direct one which goes every half an hour. We caught the 14 line from Arsenale, changed at Sabbioni and then got the 12 line to Burano. The journey took around an hour in total and cost 15€ per adult and child over six. Its not complicated as there are plenty of maps up and around. Plus you can buy tickets from people and not just machines which means you can double check your plans too. We ended up coming back into Venice at Fondamente Nove station which is much closer to where we wanted to catch the train home from.
Depending on the time of day you travel they can be quite busy. We were lucky and managed to get seats both times. Especially on the way out sitting at the back of the boat was a bit of a mini adventure for the boys. Burano itself is quite small and so you don't need to look to look around. We spent about two hours on the island in total which included sitting down for a pizza/pasta dinner. Burano is known for its lace in the way that its sister Island Murano is known for its glass. However unlike Murano it's not possible to see any demonstrations as such. Instead there are a few lace shops as you walk down the passage way that leads from the bus station to the main square. Having the boys with us we did not spend any time looking around these. Instead we headed straight for the colourful houses. Which is what we had come to see. Along the little canals the houses are painted in every colour you can imagine. It's really beautiful. When we visited it had turned quite grey. But even when overcast the houses looked very pretty. Many of them are also little shops selling souvenirs and sweet treats. Such as huge meringues, the S shaped shortbread biscuits that the Island is well known for and gelato.
It was a bit of a photographers dream and to be honest two hours wasn't enough. I could have probably have spent a whole day wandering around finding things to photograph. But when travelling with kids there is only so much they will let you get away with. Plus Burano has no railings to stop little ones falling in! So I also had to keep my wits about me with Kipper, who has a tendency for mad behaviour very close to the waters edge. Here are a few of my favourites.
This was our first glimpse at Burano from the water taxi. As well as the bright buildings we were a little shocked by how much the church spire leaned!
It was everything I hoped it would be, although the water in the canals unlike Venice was a little green.
I liked the contrast of the red against the yellow. A lot of the houses had little pictures above their numbers.
Although not as pretty as some of the houses we saw, I found the symmetry pleasing and couldn't help but wonder who lived in it.
Convincing the boys to pose was hard work…
Although Murano is the island known for glass blowing you could still buy a lot of it in the gift shops. If I could have figured out a way to get these home easily I would have brought them.
The sky is almost the same colour as the building behind this statue.
Colourful puppets for sale, they reminded me of Pinocchio
All the little streets were so inviting I could have literally spent hours with my camera given the option.
I would love a window like this…
This is the little restaurant we stopped for food sitting next to the water. The couple behind us order the lobster, it was huge. The boys were fascinated by it.
The weather started to darken while we looked around, but as it did so the reflections of the buildings got clearer, I would have missed it otherwise.
Of course the walls were perfect Instagram back drops, although as you can see from this photo Kipper didn't agree.
One last photo of the rainbow houses before heading back to catch the water bus.
On the way back we noticed a gelato shop which also sold these huge meringues. Monkey was delighted as he had wanted one since we arrived.
I think his face says it all….
This was the first and last shop we saw on our visit. We couldn't resist all the bright artwork and brought gifts to take home and a little souvenir for ourselves.
Have you visited Burano or have you been anywhere with rainbow houses? I would love to hear about it in the comments below.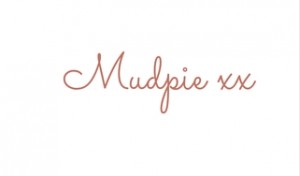 If you've liked this post please follow me on my social media channels:
Mudpie Fridays: YouTube | Twitter | Instagram | Facebook | Pinterest | LinkedIn