We have had a lovely if not busy week. I always knew June and July would be a little stressful with everything we have lined up. I am reminding myself that I need to spend some quiet time to process everything that I need to do. Plus that there is only 24 hours in a day so I can only do my best. If you would like to catch up with what we got up to last week then you can here – Our Adventures in Pictures: 365 Week 24 2019
Saturday 15th June – Day 166
We got up early this morning and had breakfast before going into Alton Towers. I will be sharing more about our day – The Power of the Towers during the week.Our first stop was CBebbies World for Kipper. Watching his little face as he saw his favourite TV characters gave me a little warm fuzzy feeling. He also went on his first ever rollercoaster. Monkey was desperate to give some of the bigger rollercoasters a whirl and tried the new Wickerman Ride. Its probably the fastest coaster I have ever been on and he loved it. Such an adrenaline junky!
Sunday 16th June – Day 167
I felt a little like a celebrity this morning as we went into the Splash Landings waterpark before it opened for the public to get some photos of the boys. It was actually quite difficult making sure you got the perfect shot under time pressure. Especially as everyone was waiting to come in. The boys did have a great time playing in the water. Before we headed back into Alton Towers to go on some of the rides we missed on Saturday because of the rain.
Monday 17th June – Day 168
I always new this week work wise was going to be stressful. I am in London for most of it which leaves very little time for anything else. Plus I then spend the evenings catching up on corporate work things over blog stuff. I didn't take a photo today.
Tuesday 18th JUNe – Day 169
I was at a conference all day today and literally spent it all day on my feet. I should have worn trousers so that I could wear my new fitlegs socks. As by the end of the day my feet and legs really ached.
Wednesday 19th JUNe – Day 170
We had team meeting in London today but I managed to go for a walk at lunch time with a friend. It was only round the block and it was spitting with rain but it was good to get some fresh air. Managed this photo of St Pauls which looked striking with the darker skies and roses.
Thursday 20th JUne – Day 171
Today we travelled to Norfolk after work and school for a weekend away with friends and family to celebrate my birthday. We didn't actually arrive until nearly 11pm! Deciding to travel after Monkey had Beavers and missing rush hour all together. It was definitely the right decision. I will be writing about our stay soon, but our first impressions of Makers Barn is that its beautiful and the kitchen was amazing. Its the little touches that make a difference to me such as the home made chocolate chip shortbread!
Friday 21st June – Day 172
We headed to Bewilderwood which is every child'd dream! Watching the kids play for hours in the woods on various wooden structures was so relaxing. All of them were sparko as soon as we got in the car. That evening we drove to a local pub. It actually felt a little bit like Summer as we sat outside while the kids played in the sandpit. I hadn't realised until that moment just how much I had missed the Summer!
Blog Posts this week
You are invited to the Inlinkz link party!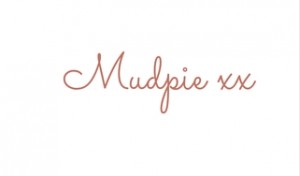 If you've liked this post please follow me on my social media channels:
Mudpie Fridays: Twitter | Instagram | Facebook | Pinterest | LinkedIn