AD – We were invited to Splash Landings as part of our Brand Ambassadorship commitments with Konfidence. They also provided the buoyancy aids mentioned in this post.
If you follow Mudpie Fridays then you will know that we have been chosen as Konfidence Ambassadors this year. As part of this we visited Splash Landings at Alton Towers. Having never visited before I was surprised by just how large the water park was. Considering its effectively inside a hotel. Once in the pool itself you would be forgiven for thinking that you were actually abroad somewhere.
There are numerous splash down areas. A smaller one designed for toddlers that really kept Kipper entertained. Especially when he discovered the rope which would send a torrent of water down when pulled. He really enjoyed filling up a bucket with it. To the other side there is a much larger splashdown area that goes up several levels designed for slightly older kids. With buckets of cascading water that came tumbling down it was a lot of fun.
When you add in a lazy river, several slides and an outdoor pool. It was no surprising the kids wanted to stay all day and play. I want the boys to enjoy the water as much as possible. But the same time I am always on guard. Thats where Konfidence come in. Konfidence was originally created by husband and wife couple when they were unable to find suitable flotation devices for their own children. From this the company's flagship product the Konfidence Jacket was born. It is now the number one best-selling neoprene swimming buoyancy aid for children aged 1 to 7 years across the UK and Europe. Over the years Konfidence have added to their product range with baby swim wear, wetsuits, floatsuits, UV Suits and various beach and swim toys.
Monkey was wearing his Konfidence Swim Jacket when we went to Splash Landings, he had opted for Scoot the Clown Fish. Available in three sizes, 18 months to 3 years, 4 – 5 years and 6 – 7 years. Although blue on the front the back of the jacket is bright yellow, which helps with visibility while Monkey is in the water. Made from high-grade soft neoprene it is designed to allow both lateral and longitudinal stretch which makes for a snug and comfortable fit. Meaning that the  ability of the swim jacket to move independently of the wearer is reduced. The jacket also has lycra binding to reduce chaffing and a super chunky zip ideal for little hands.
Inside the jacket there are eight internal float pockets with removable floats. These are there to ensure buoyancy around the Monkey's torso keeping him horizontal in the water. It also means that his arms remain free so that he can practice his swimming strokes unencumbered. As Monkey's swimming improves the floats can be removed, this means that the Konfidence swim jacket is totally adjustable to your child's requirements.
Monkey happily played in the splash park but also did a fair amount of swimming on our visit. Having two children to keep an eye on can be a challenge. Especially when they are both fiercely independent. The Konfidence Swim Jacket meant that Monkey could swim around on his own. Although never too far out of reach or out of eye shot. He was free to explore Splash landings and I was confident in the fact he was safe and happy. The Konfidence Swim Jackets retail at £24.99, I can see us getting a lot of use out of it this Summer.
Kipper being that be younger we opted for the Konfidence Floatsuit for this visit. They work on the same principle as The Original Konfidence Jacket, providing adjustable buoyancy for the wearer child and freedom of movement through eight removable floats worn in outer pockets. Made from quick drying lycra they are an all in one suit with built in UPF protection. The t-shirt style top offers 50+ UPF such protection with the remainder offering 30+ UPF. Thus ensuring that the little ones have extra protection across the shoulders and upper arms.
Kipper opted for the same clown print designed and we went for their larger size which is 4-5 years. Since although Kipper is only just three he is almost 1m tall and weights over 18kg. I was a little concerned that it would be difficult to get him and out of the suit. But it turned out it was really simple and there was plenty of room for him to play comfortably. Because of the water attractions he did very little 'swimming' but he was very impressed when he realised he could swim unaided. We even attempted the lazy river several times, although he was not out of reach it gave me the confidence to take him. in. He thought it was hilarious watching me get drenched on the way round. The children's float suit retails at £22.99 and comes in lots of different colours to chose from. Just like the jacket I can see us getting a lot of use out of it as we head into Summer.
As part of the ambassador programme I can also give you a Konfidence 10% Discount Code valid for 2019. Just enter SwimbassCI1 in the promotional code box at checkout. Valid until the 31st December 2019 it can not be used with any other promotional code. You can use the discount code on the website.
We had a great time at Splash Landings, partly because the Konfidence buoyancy aids gave them both the freedom they crave. And us the peace of mind we need.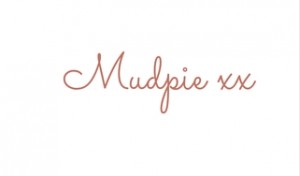 If you've liked this post please follow me on my social media channels:
Mudpie Fridays: YouTube | Twitter | Instagram | Facebook | Pinterest | LinkedIn