AD – We were given fast passes in return for this post. All words and opinions are my own.
Alton Towers with a toddler: Monkey has had a thing for rollercoasters since he was tiny. I think he probably went on his first one around two and has never looked back. Of course they have always been age appropriate and we have paid attention to the height recommendations. However when we visited Alton Towers as part of our Konfidence Brand Ambassadorship I knew I faced a problem. How was I going to manage to keep Kipper entertained in CBeebies Land and also for Monkey to go on the adrenaline rides he craved? Which is where the fast passes came in. As it meant we could relax knowing that both boys would get what they wanted. I know it won't always be like this but with a reasonable age gap and about a 30cm height difference that is just the way it is at the moment. 
CBeebies was everything I hoped it would be. Kipper actually went on his first rollercoaster on our visit. Another unconventional milestone ticked off the list. His face was a picture as the Octonoughts wizzed around the track. Chuckling along to himself, his eyes full of wonder with the biggest smile on his face it really was such a lovely moment to share. One I am sure I will hold dear for many a year to come. 
On the Jetsetter ride Monkey got to experience his little brothers joy as they were allowed to ride side by side. Although there was a little bit of squabbling over who got to make the spaceship go up and down. Sitting in the back watching them reminded me of all the good times we still have to come as their brotherly bond strengthens.
Kipper for a long time has be infatuated with Ickle Pickle. He has a large moving and singing one he takes to bed with him each night. It's the only thing which he every asks for at bedtime so in the eyes of a three year old Ickle Pickle is the ultimate celebrity. So you can imagine his happiness when he went on the In the Night Garden ride. Spotting all the characters of the much loved TV series before the voice over had a chance to tell you who they were.
We went on a couple of the other rides before discovering Postman Pat. Kipper was less than sure about Jes the cat and the moving Pat Van that came to say hello while we were waiting. But he really enjoyed driving the car – during our weekend stay we went on it several times. It was nice to actually to have a day out tailored to his needs. Normally he gets dragged around after Monkey.
Monkey was very patient waiting to go on the rides he wanted to. It was nice to see how he understood that his brother would likely have a nap after so much excitement. Meaning he would then be free to decide which rides he wanted to go on. His first choice was Alton Tower's newest ride The Wickerman. As we approached and he watched the rollercoaster go thundering past I could see a little bit of doubt creeping into his eyes. Opting first to go on it with Hubby he headed off. I did wonder if nerves would get the better of him. However fifteen minutes later he came bounding out of the shop beaming from ear to ear. Hubby's only comment was its fast! He was so proud of himself for going on it.
Turning to the role of parent reassuring me as we waiting patiently for our turn. Its definitely one for the adrenaline junkies and probably is one of the the fastest rides I have been on. You couldn't help but leave with a little bit of a buzz. To celebrate over coming his fears Monkey spent his money on a trophy. One which has already gone to school for show and tell.
Fired up we then headed to Thirteen. Again Monkey went on first with Hubby before taking me on. While walking up the fast track line he chuckled to himself and talked about a 'surprise' on the ride. Towards the end he held my hand and said it will be all right as the cars fell down onto the track below. He thought it was hilarious that he has not told me what was going to happen. I won't be able to got on the ride now without remembering that moment.
Once awake there was a couple of rides in the main park which worked for Kipper height wise. One of which was the Runaway Train. Being a grown up ride suitable for over 90cm I did wonder if it would be a little too 'grown up' even for an adventurous three year old. But he came bounding off after his first ride announcing he wanted to go on it again before running off to join the queue.
We had such a lovely stay. Yes there were tense moments when the kids bickered, when they go over tired and thrower a tantrum or a strop. But actually what I remember and what I will always remember are the emotions mentioned above. Of the memories we made as a family and the excitement that we all day when we felt the Power of the Towers.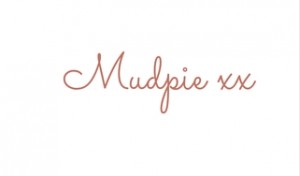 If you've liked this post please follow me on my social media channels:
Mudpie Fridays: YouTube | Twitter | Instagram | Facebook | Pinterest | LinkedIn