'You are the bows from which your children as living arrows are sent forth"
Normally I am very prepared for our weekly Living Arrows post writing over the weekend. I think because these are the posts that mean the most to me, keeping a little diary of the boys. Thats why I started in the first place.
However the weekend just gone was a little busy and time completely got away from me. It may also have something to do with the ten hour flight on Sunday to Vancouver. Kipper and I are spending the next ten days in Canada for my brothers wedding. I hadn't anticipated just how much the time difference would affect us. It's actually 6.30am Monday morning as I write this. I think I am going to be using it as an excuse to switch off from pretty much everything  blog related. All the travel we have been doing which although I am very grateful for, I do think its knocked my balance out and its taken over my life a little.
This week I am sharing a photo from when Kipper and I went and found a poppy field on Friday. Although it was around 5pm the sun was still very high in the sky and a I struggled a little to get any decent shots. But I am pleased with how this one came out. Even if the poppies are a blur in the background.
The one I chose of Monkey was from his birthday party on Saturday. He had a clip and climb party and throughly enjoyed it. He really has no fear scaling all the climbing walls, the stairway to heaven and the leap of faith. Where he had to jump into the air and hit a floating punch bag. Although for the record it's not recommended to throw a kids party less than 24 hours before jetting off on holiday. Saturday evening was a little stressful making sure Kipper and I were ready for our early morning trip to the airport.
I hope you all have a lovely week.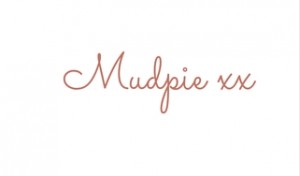 If you've liked this post please follow me on my social media channels:
Mudpie Fridays: YouTube | Twitter | Instagram | Facebook | Pinterest | LinkedIn
Linking up to #LivingArrows