Half way through the year! Normally I would say something along the lines of how quickly time is going by. However I think with all the travelling we have fitted in so far this year. We are forced more to live in the present. I feel like I spent most of the week in London, having meetings there every day this week. It was probably not the week I needed work wise since Kipper and I are off to my brothers wedding at the end of the week. Plus Monkey has his birthday part. But here is, and if you would like to catch up on what we got up last week you can do so here – Our Adventures in Pictures: 365 Week 25 2019
Saturday 22nd June – Day 173
Today I turned 40! I thought it would be a big deal but actually it wasn't at all. I didn't have big party instead choosing to spend time with close family and friends away in Norfolk. We spent the day crabbing at Cromer Pier which is something I had never done before. The kids hadn't either and had the best time. Since there was so many crabs they managed to catch nine between them. As crabbing is only really fun when you actually catch something! In the evening we went to a fish restaurant and I had local crab and lobster. I was very spoilt with balloons, cake and some thoughtful gifts. It was definitely one I will remember.
Sunday 23rd June – Day 174
On the way home from Norfolk we stopped at a National Trust property – Wicken Fen. We were hoping to go on one of the boat rides but they were already all booked up when we got there mid morning. Still it was nice to break the journey up by stopping on the way home.

Monday 24th June – Day 175
I worked from the Gherkin today. Although the business I work for still has floors in the building its not our main office anymore in London. So it's rare for me to be there unless for a specific meeting. I caught this on the way to the station. It was busy so I got lucky missing the daily commuters. Its strange I have walked past these bollards so many times but never really noticed them until today.
Tuesday 25th JUNe – Day 176
Despite being in the Gherkin again today I managed to get back in time to pick this one up from nursery. When I arrived they had been having a water fight in the garden with the hose pipe. Kipper was soaked through but loved every minute of it.
Wednesday 26th JUNe – Day 177
Monkey's 7th Birthday. How did that happen. Seven feels like such a large number to me. I had to get a reasonably early train into Orpington before going into London again. So present opening started at 6am sharp, so that I could catch most of it before leaving. He asked if he could have his breakfast dinner in Smith & Westerns. He was very happy with his huge ice cream and red glitter cowboy hat.

Thursday 27th JUne – Day 178
Last day of work for two weeks meant I hardly had time to think. Getting ready to had over quite a few things before we go away for my brothers wedding. Some of them were issue related which always makes me nervous.
Friday 28th June – Day 179
Music bus this morning before running around finishing errands. Getting the washing done for our travels and picking up the last few things we need. I actually managed to do an a little bit of clothes shopping while Kipper napped thanks to the heat. I can't remember the last time I brought myself anything. So went a little crazy and got two dresses! Since the forecast is nice at our destination I am sure they will come in handy. Once all ur chores were done I went in search for a poppy field. Hubby had heard about a local one on the news which we tried. Although a lot of the field was over the bottom corner was still pretty vibrant.
I convinced Kipper to pose for photos although he wasn't keen on the bugs in the flower heads!
Blog Posts this week
Next week will be spent predominately in Canada so hoping to get some good photos of the scenery.
You are invited to the Inlinkz link party!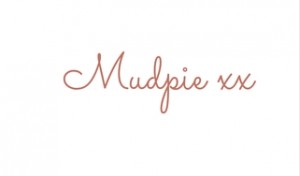 If you've liked this post please follow me on my social media channels:
Mudpie Fridays: Twitter | Instagram | Facebook | Pinterest | LinkedIn