It has been a busy week here with Monkey's birthday party, a ten hour flight and a wedding. If you would like to catch up on what we got up to last week then you can do so here – Our Adventures in Pictures: 365 Week 25 2019
Saturday 29th June – Day 180
Today was Monkey's birthday party at our local clip and climb centre. He had been really looking forward to it. I was a little nervous as it fell on the same day as a the school fete. Plus it was the hottest day of the year so far. Thankfully everyone made it and the sports centre had aircon which saved us all. I started outsourcing parties when Monkey was five and its such a life saver. Especially since the rest of the day was spent packing. I have no idea why it seems to take me so long to get everything we need.
Sunday 30th June – Day 181
Today was mostly spent on a plane. The flight is ten hours from Vancouver and Kipper only managed to sleep for about an hour and half. Needless to say there was a lot of play dough going on. I did manage to watch a film I wanted – Mary Poppins Returns. Although we left the UK at 10.30 in the morning we arrived around midday Canadian time. It was quite an adjustment for all of us. Kipper has dealt with it better than me. Although that could be something to do with the fact that I am getting woken up every morning by him between 3am and 4am. Hoping that by the time this is published he may have settled down a bit.
Monday 1st July – Day 182
Still trying to climatise to the time change I got up early and went and got fresh bread and pastries from the local bakers. The 1st of July is Canada Day and it was very busy in the square. We watched the parade and discovered Whistlers centre before heading back for a nap. In the afternoon we caught up with my brother.
Tuesday 2ND JUly – Day 183
Had a stressful couple of hours as the host of our Airbnb contacted me to say he had delisted the property we are meant to be staying in from Saturday. In the end we have ended up with two condos next to each other near the beach. I am hoping this will still work okay for us. But having never used Airbnb before its put me off using them again.
The rest of the day was spent up the mountains on the gondolas. It was bright and sunny and surprisingly warm at the top. The scenery was stunning and I probably took about fifty photos of the same thing! We also did the peak to peak trip where you get another larger cable car across the valley and back. Kipper really enjoyed himself. Although we didn't find any bears we had fun looking for them from the sky.
Wednesday 3rd JUly – Day 184
Today my brother got married to his longterm partner in a ceremony in a middle of a field at the base of Mount Currie. It was a lovely ceremony with lots of little touches and many friends helping out the newlyweds. Many of the guests were camping out but not wanting to lug all our camping gear on a ten hour flight we headed back to out hotel.
Thursday 4th JUly – Day 185
We decided to make the most of the weather and walked around some of the lakes close to Whistler. Starting first towards Green Lake before walking onto Lost Lake it was a good 7km in total. When we arrived at Green Lake we watched one of the sea planes take off. I would have liked to go up for a ride but I didn't think Monkey would forgive me doing it without him. Instead we stopped for refreshments at the golf course. The walk to Lost Lake was a lot harder as it was uneven ground and we still had Kipper in the buggy. Although we rewarded ourselves with cake and a paddle in the lake. It was full of tadpoles which proved entertaining for Kipper.
Friday 5th July – Day 186
We are halfway through out break. I always find that the first part of a trip away goes really slowly. Only for the second half to speed up significantly. Today we woke late to rain. It had been threatening to rain for most of the week on the forecast so we have been lucky to get away with it until now. Initially we went to the little play area before meeting up with family. In the evening we braved the rain and headed to one of the posher hotels in the area for dinner and a drink. They had live music which Kipper was absolutely mesmerised by.
Blog Posts this week
None! I had intended on writing still while being away and then storing them up for my return. But with the jet lag, early mornings with Kipper and a couple of glasses of wine most nights I haven't managed it. I haven't even managed to write up any of the drafts I wanted to. It feels a little odd since I normally write a post every evening at home.
We don't travel back to the UK until Wednesday so we still have lots of time left to explore. On Saturday we are catching a coach Vancouver for a few days. I have high hopes for our first trip to the city and I am hoping we won't be disappointed.
You are invited to the Inlinkz link party!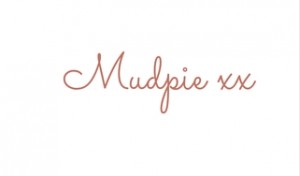 If you've liked this post please follow me on my social media channels:
Mudpie Fridays: Twitter | Instagram | Facebook | Pinterest | LinkedIn