We stayed in Canada for ten days so the majority of this week was either spent in Vancouver or trying to recover from the jet lag. Which to be honest I still don't think I am fully over since I can't seem to sleep for more than a couple of hours at a time at the moment. Hopefully it will resolve itself pretty quickly as I will be back to work next week. So can't really afford to be tired. If you want to catch the first part of our Canada trip you can do so here  – Our Adventures in Pictures: 365 Week 27 2019
Saturday 6th July – Day 187
Today we left
Whistler
and travelled to Vancouver via coach. It wasn't until mid afternoon so had planned to spend the morning packing and at the park. Although the weather had other ideas. Which was a shame really as it felt like the waste of a day. We also had a pretty hairy half an hour when our Airbnb host didn't turn up on time to pick us up. We were already worried about it since he had changed the location of the property on us last minute. Once in the new condos you couldn't help but wonder if it's a bit of a scam where he just puts unexpecting holiday makers into whatever he has available. Renting off a landlord and making a substantial return above the published rent.
Anyway once in the new location which was close to English Bay probably worked better for us than being downtown. Once unpacked we headed out for dinner to a restaurant my parents had previously visited. It is right on the seafront and has great views across the bay. This was our first glance of the beach.
Sunday 7th July – Day 188
The weather again wasn't initially great so decided to head to the Aquarium. As we walked there the heavens opened and we ended up getting quite wet. However we really enjoyed the Aquarium, so much that I am planning on wiring a separate post on it – Vancouver Aquarium. My favourite part was seeing  the Dolphin. Generally I don't really agree with keeping them in captivity. However this was rescued on the coast of Japan. It had got stuck in a fishing net and wouldn't have died without intervention. Because of the injuries she has had part of her front fins on both sides removed. They also had some sea otters which were adorable. When we came out the weather had brightened so we walked down to the marina to see the sea planes. Stopping for dinner in a restaurant overlooking the houses boats.
Monday 8th July – Day 189
Starting to feel like the weather is against us a bit. Initially quite cold it did brighten late int he day. We decided to explore Stanley Park today planning on spending some time on the beach in the afternoon. We did a lot of walking and I think we were all exhausted by the end of the day. My favourite part was seeing the Totem Poles. Because there are several all together it makes it very impactful. Even Kipper was in awe. For dinner we headed to a Tapas which had good reviews on top adviser. Eating out does seem to be very expensive in Canada and this was no different. Although the food was very good. Made all the better by walking back along the beach and managing to catch the sunrise before calling it a night.
Tuesday 9th July – Day 190
In the morning we headed to Canada Place which is nearer to downtown although on the coast still. We had breakfast over looking the sea and watched the sea planes take off. There are lots of shops in this area not that we did any shopping. Since Kipper and I had plans to go Whale Watching in the afternoon. We had to catch the boat from Granvillie Island, which in itself was very pretty and vibrant. Kipper and I had lunch sitting over looking all the boats coming into and off of the Island. I am so glad I booked the Whale Watching as we did actually see Orca's. As well as grey seals and several bald headed eagles. I am planning on writing a full post about the experience. It was the prefect end to our break.
Wednesday 10th July – Day 191
Today we spent most of it travelling. Arriving at the airport around 11 for our flight at 1.50pm Canadian time. Only to find out that Gatwick Airport was temporally shut because of air traffic control problems. Thankfully it didn't affect us and we landed as planned on Thursday morning around 7am.  I didn't take any photos other than this one of Kipper at the airport.
Thursday 11th July – Day 192
Today I walked round in a daze. We got Kipper an emergency doctors appointment as he's not been right and arranged blood tests for early next week. I mangled two loads of washing and to do most of the unpacking. I had the briefest of naps before getting Monkey from school early. Normally I don't pick him up until 6pm. We headed to the pub for dinner where we shared a couple of Pizzas. Unsurprisingly I didn't take any photos other than a couple for a tight deadline on social media.
Friday 12th July – Day 193
Feeling a little more human today. We had school sports day straight after drop off this morning. Monkey did well coming second and third in the two events he entered. Plus first in the team relay. His whole class did very well which meant that they actually won the cup. We managed a lovely group photo which I can't share here. But it will be a special memory for him as he moves up to Juniors in September.
The rest of the day was spent running errands and repacking for a weekend away. We are going away to review a glamping site in Shropshire. Trying to beat traffic straight from school. Its a tight turnaround on the review which must be live by this time next week.
Blog Posts this week
I can't believe its been two weeks in a row where I haven't actually published anything other than a Living Arrows post and this. I must admit I have enjoyed the time off and its making me question if I am doing the right thing working such long hours. Although next week will be back to normal as I have managed to schedule a couple.  Plus there seems to be a pre holiday push all with last minute deadlines. So normal service will resume at least for a little while.
Next week I am in London for work two days, we have Kippers hospital appointment and I am hoping to finally get over the jet lag. So it sounds like another busy week. Thankfully we have very few plans for next weekend. I may need it to recover…
You are invited to the Inlinkz link party!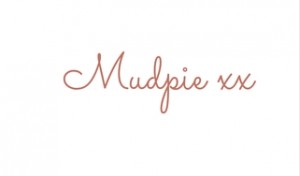 If you've liked this post please follow me on my social media channels:
Mudpie Fridays: Twitter | Instagram | Facebook | Pinterest | LinkedIn