'You are the bows from which your children as living arrows are sent forth"
Ever feel that perhaps you have bitten off more than you can chew? That is how I feel as I write this on Sunday evening. However that is pretty much my usual feeling when I have not been at work for two weeks. I always get nervous to what I am going to return to. What has been done in my absence and what hasn't. It's also not helped by a number of blog deadlines looming too. Yet again I think that this week will be all about burning the midnight oil. Fingers crossed I am finally over the jet lag and can sleep more than a couple of hours at a time.
This weeks photo of Kipper was taken in Vancouver. He loves a chocolate ice cream and had one after dinner on the Monday evening. He chose a chocolate cone with sprinkles. Unusually he agreed to pose for the camera. I took several shots since I am not normally granted the option of a photo shoot. But I chose this one because he looks very serious. I wonder if it give a glimpse into the future when the cheeky toddler is no more. The sun has made his hair even blonder. I think getting back into the usual routine of nursery is going to be a struggle for him too.
Monkey's was taken when we visited Ludlow Castle. We were away in Shropshire on a review stay and on Saturday decided to venture to the town which was a few miles away. It was a beautiful market town and one I would have loved to have spent longer nosing around. They had a little market and Monkey wanted a book on birds eggs. It was published in 1954 and matches a bird watching book his grandmother gave him a few months ago. I caught him studying it in the castle walls. He can be a real book worm. But only when it's something he is interested in.
Fingers crossed for a straightforward albeit busy week. See you on the other side.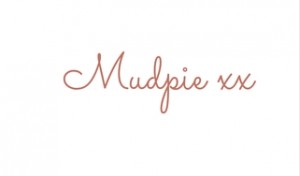 If you've liked this post please follow me on my social media channels:
Mudpie Fridays: YouTube | Twitter | Instagram | Facebook | Pinterest | LinkedIn
Linking up to #LivingArrows